Anteeksi mutta mitä on tapahtunut mekkokokoelmalleni?! Sitä ei enää ole! Viimeisen puolen vuoden aikana, olen lainannut kolttua joko viimetinkaan pr-toimistolta tai tuttavaltani, koska minä, Sara Vanninen, en omista mekkoja! Kaikki on myyty tai tylysti todettu liian lyhyiksi 😀 Hienompia juhlia tulee sen verran harvoin, että uuden mekon ostaminen on tuntunut turhalta.
No nyt horisontissa häämöttää yo-kemuja, valmistujaisia ja häitä. Olemattomaan mekkokokoelmaani on saatava päivitystä. Kokosin mekko- ja jumpsuitsuosikkini yhteen, josko näistä olisi hyötyä teillekin 😉
Mikä on suosikkinne? Alan vahvasti kallistua numeroihin 2, 4 ja 8. Tosin ykkönen on ihana, ja kolmosestakin tykkään! Ja sitten on tietysti 6 ja 5. Ja 10….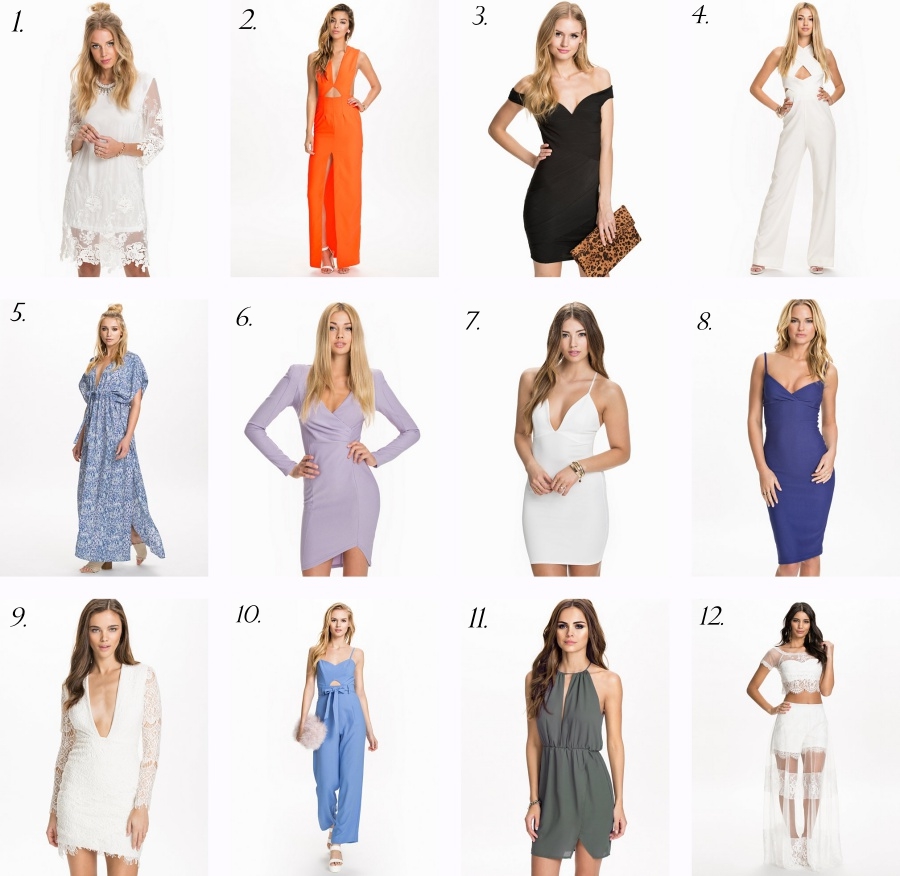 1. here 2. here 3. here 4. here 5. here 6. here 7. here 8. here 9. here 10. here 11. here 12. here
Dress/jumpsuit inspiration for summer parties. I used to have all these different party dresses but now I got absolutely nothing. I guess I have sold all my dresses?! Anyway there will be graduations and weddings next summer, I really need new dresses!
*sis mainoslinkkejä
T. Sara