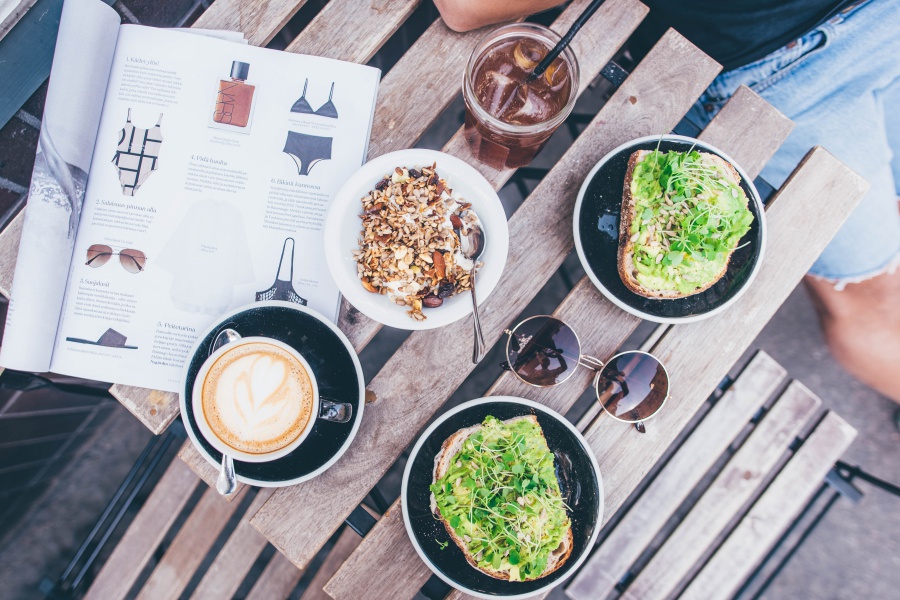 Silloin tällöin minulla on ollut tapana esitellä blogissa mielenkiintoisia kahviloita ja ravintoloita kotikulmilta. Näillä postauksilla on tapana lisääntyä kesään päin mentäessä, eikä tämä vuosi ole poikkeus. Get ready!
Kolmannella linjalla sijaitseva Good Life Coffee pompahtaa aina silloin tällöin silmiin sosiaalisessa mediassa tai nousee esiin keskusteluissa. Pieni kahvila on tunnettu erityisesti Good Life -merkkisistä kahvipavuista, joita voi ostaa myös kotiin. Rakastuin kahvilaan jo siinä vaiheessa kun kuulin heidän mottonsa, jota on painatettu niin kangaskasseihin, t-paitoihin, kahvikuppeihin kuin julisteisiinkin: Avoid bad life. Kerrassaan erinomainen elämänohje.
Mitä kannattaa tilata? – Kahvia, luonnollisestikin. Tavallisen kahvin lisäksi ainakin cappuccino ja coffee tonic toimivat. Purtavista suosittelen erityisesti avokadoleipiä ja granolaa!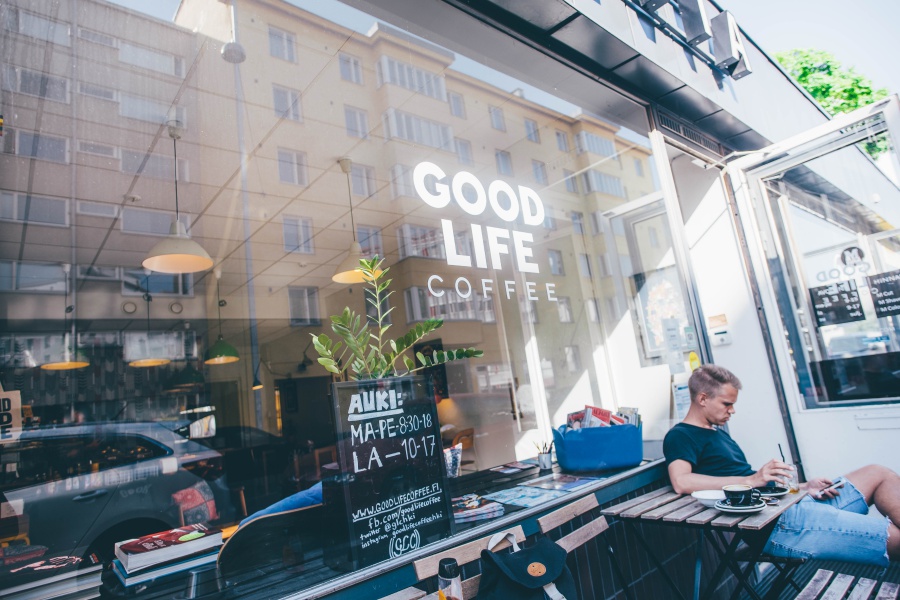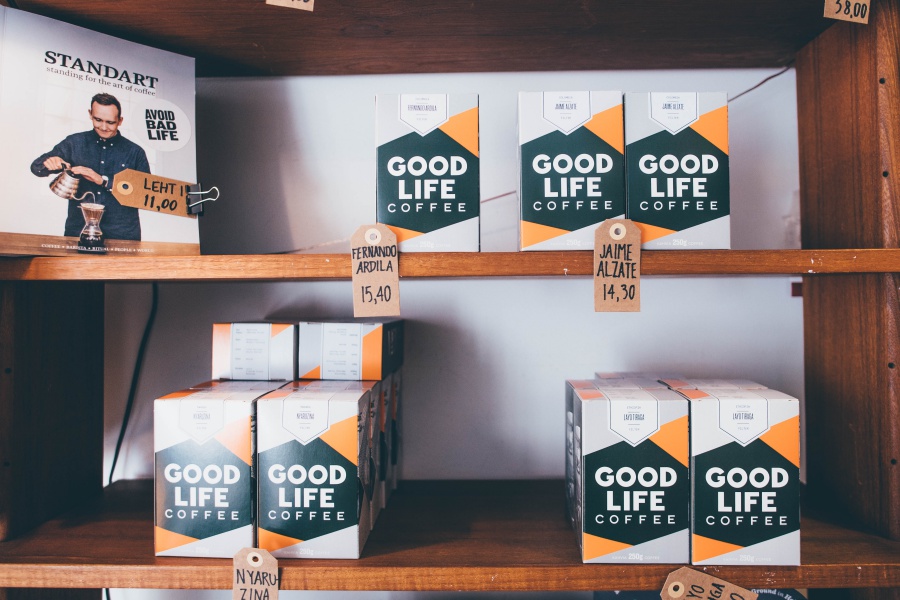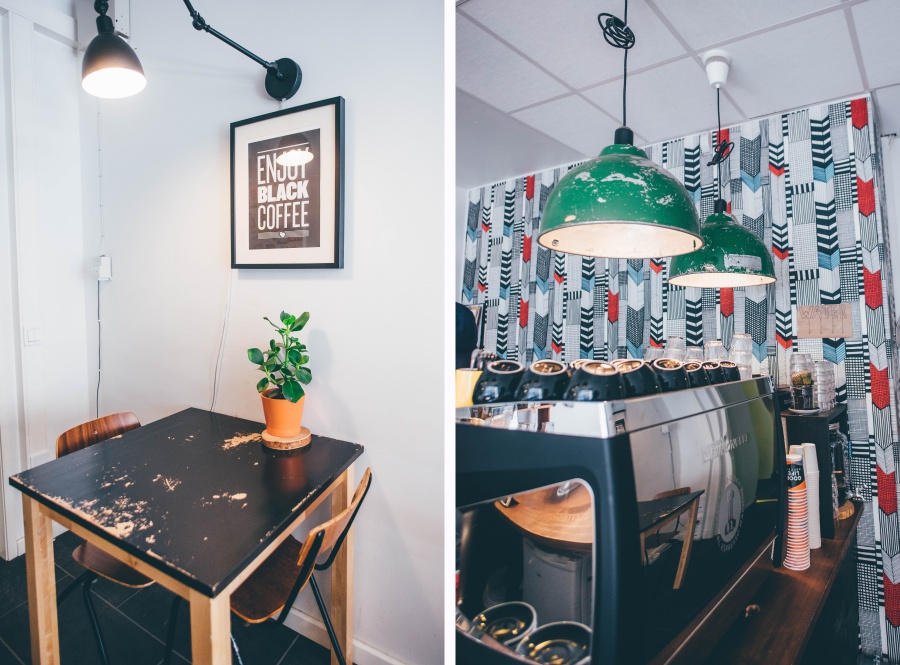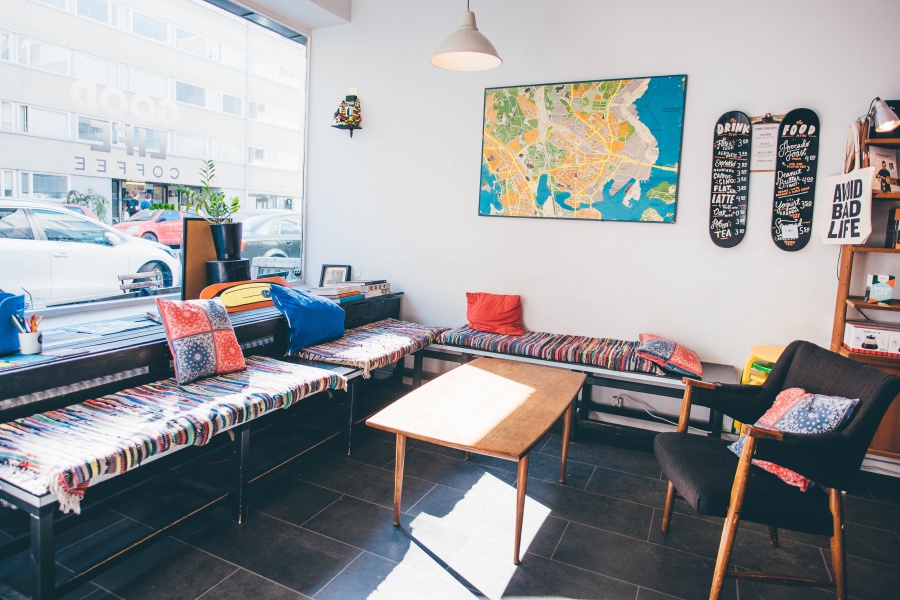 Looking for a fresh breakfast spot or a nice place to have a good coffee and some snack? Try Good Life Coffee. The small and cozy place is located in Kallio, Helsinki. Their own coffee is excellent and so is the avocadotoast!
xx Sara