Destination Unknown
08 May, May 2015 - 04:00
Heti alkuun pyydän anteeksi mikäli otsikon takia päässäsi alkoi nyt soimaan tuo vuosien takaa tuttu suht järkyttävä biisi, joka ainakin meikäläisen pääkopassa on parhaillaan repeatilla. Pitikin kirjoittaa tollainen otsikko 😀 Oli pakko kuunnella kyseinen biisi oikein Spotifysta, ja se jos jokin oli virhe 😀 Vähintään viikon jämähtäminen taattu. Not cool.
Otsikko tosiaan kätkee taakseen muutakin kuin vuoden 2007 hittibiisin. Kun tämä postaus tulee ulos, ollaan nimittäin matkalla kohti tuntematonta. Ja mitäs tämä sitten tarkoittaa? Nelly lennättää 150 pohjoismaalaista bloggaajaa/julkisuudesta tuttua henkilöä yksityiskoneella pool partyihin, jonka sijaintia ei ole vielä paljastettu. Lähtö on Tukholmasta, mutta lentolipussa määränpään kohdalta löytyy ainoastaan X-kirjaimia. Veikkailuja bileiden sijainnista on liikkunut vaikka millä mitalla, mutta kohdetta ei olla vielä virallisesti paljastettu. En siis oikeasti tiedä mihin ollaan menossa, ja se jos jokin on piinaavaa, mutta samalla niin siistiä!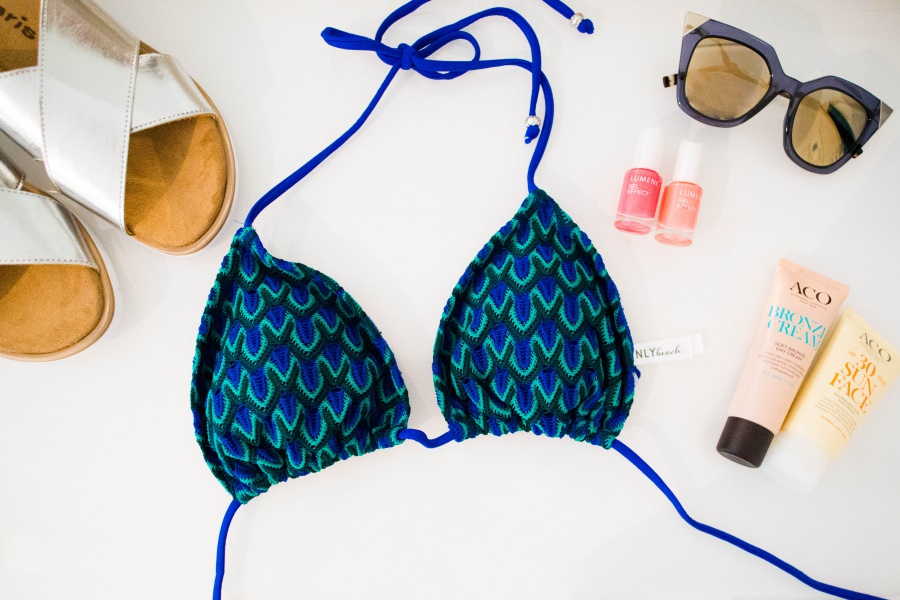 sandals Tamaris* / bikini Nelly* / nailpolish Lumene* / sunnies Fendi (borrowed) / sunscreen Aco* / (*=gifted)
Kuinka monesti olen haaveillut vaan meneväni lentokentälle ja ostavani lipun siihen suuntaan mihin nyt siinä tilanteessa sattuu huvittamaan (yleensä huvittaa +25 c ja siitä ylöspäin). No tämä toive on tavallaan toteutumassa. Tulee olemaan niin mieletöntä! Wooo 🙂
Ps. edelleen kuuntelen tota biisiä….
Hello from Stockholm! Nelly Pool Party trip is about to start, wooo! So here we are waiting for a private jet to take off and fly to unknown destination. So sick!! All I know is that the weather will be sunny and almost + 30. And the party, they told me it's gonna be maaaad! haha. We're gonna have so much fun. Can't even discribe how excited I am 🙂 Have a great weekend you guys!
T. Sara