Kahden ainesosan smoothie
17 July, Jul 2016 - 16:00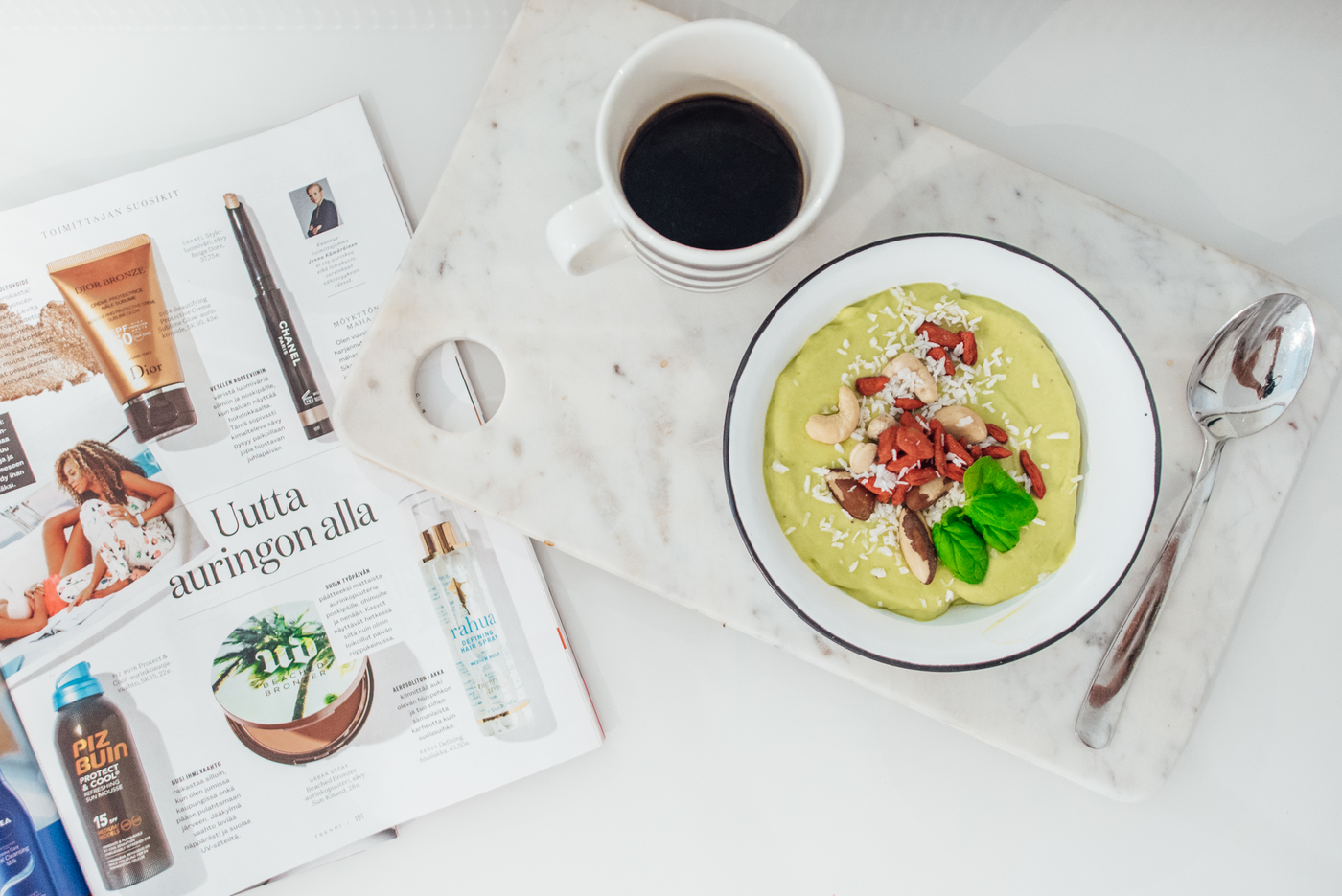 Köpiksen lentokentän Joe and The Juicessa muutama vuosi takaperin hörppimäni smoothie teki niin kovan vaikutuksen, että sama resepti (aavistuksen terveellisemmällä toteutuksella) on päätynyt useamman kerran myös omaan blenderiini. Tätä yksinkertaisemmaksi ei muuten smoothieresepti enää mene: banaania ja avokadoa. Ja vieläpä samassa suhteessa.
Hy-vää! Avokadon ja banaanin yhdistelmä takaa täyteläisen ja pehmeän koostumuksen. Banaanit kannattaa muuten lisätä joukkoon jäisinä, näin smoothiesta tulee viileää. Tarjoile pähkinöiden ja marjojen kanssa!
Banaani-avokado smoothie
1,5 jäistä banaania
1,5 avokadoa
nesteeksi loraus esim. kauramaitoa tai vettä
Smoothie recipe doesn't get any easier than this! One of my all-time favorite is avocado-banana smoothie! After tasting this at Joe and The Juice I just had to try it in my own kitchen aswell. You'll need 1,5 banana and 1,5 avocado + oat drink or water! Enjoy!
xx Sara