Ihan rehellisesti sanottuna blogimuutto pelotti minua. Vielä rehellisemmin sanottuna, se pelotti paljon. Blogini matkassa pidempään pysyneet tietävät kyllä miksi. Säätöä, sähellystä ja kämästä mäihää, niistä on Sara tehty. Viime kerralla kaikki kommenttini ja osa kuvistani katosivat ja sitä edellisellä kerralla muutaman kuukauden postaukseni hävisivät jälkiä jättämättä bittiavaruuteen.
Ilokseni voin todeta, että tällä kertaa säästyttiin pahimmilta vaurioilta. Käsittämätöntä! Tässä sitä ollaan, ihan oikeasti, turvallisella maaperällä! Päivän suurin moka taisi olla se kun pesin hiukset juuri ennen valokuvaamaan lähtöä. Unohdin nimittäin, että hiustenkuivaajani räjähti (kyllä) vasten korvaani/poskeani viikonloppuna hiuksia kuivatessani 😀 Selvisin tällä kertaa kiljumisella, sähköiskulla ja nokisilla käsillä… 😀 Pitäisi varmaan teipata joku gopro otsaan. Saisi kivaa lisämateriaalia blogiin. Mutta juu se yksi räjähtänyt hiustenkuivaaja pääsi unohtumaan, joten päivän asukuvat (jotka eivät siis ole tämän postauksen kuvat) otettiinkin sitten kirjaimellisesti wetlookissa. Tulette näkemään vielä.
Lupasin asukuvia thrift shop -takistani, joten niitähän te myös saatte! 😉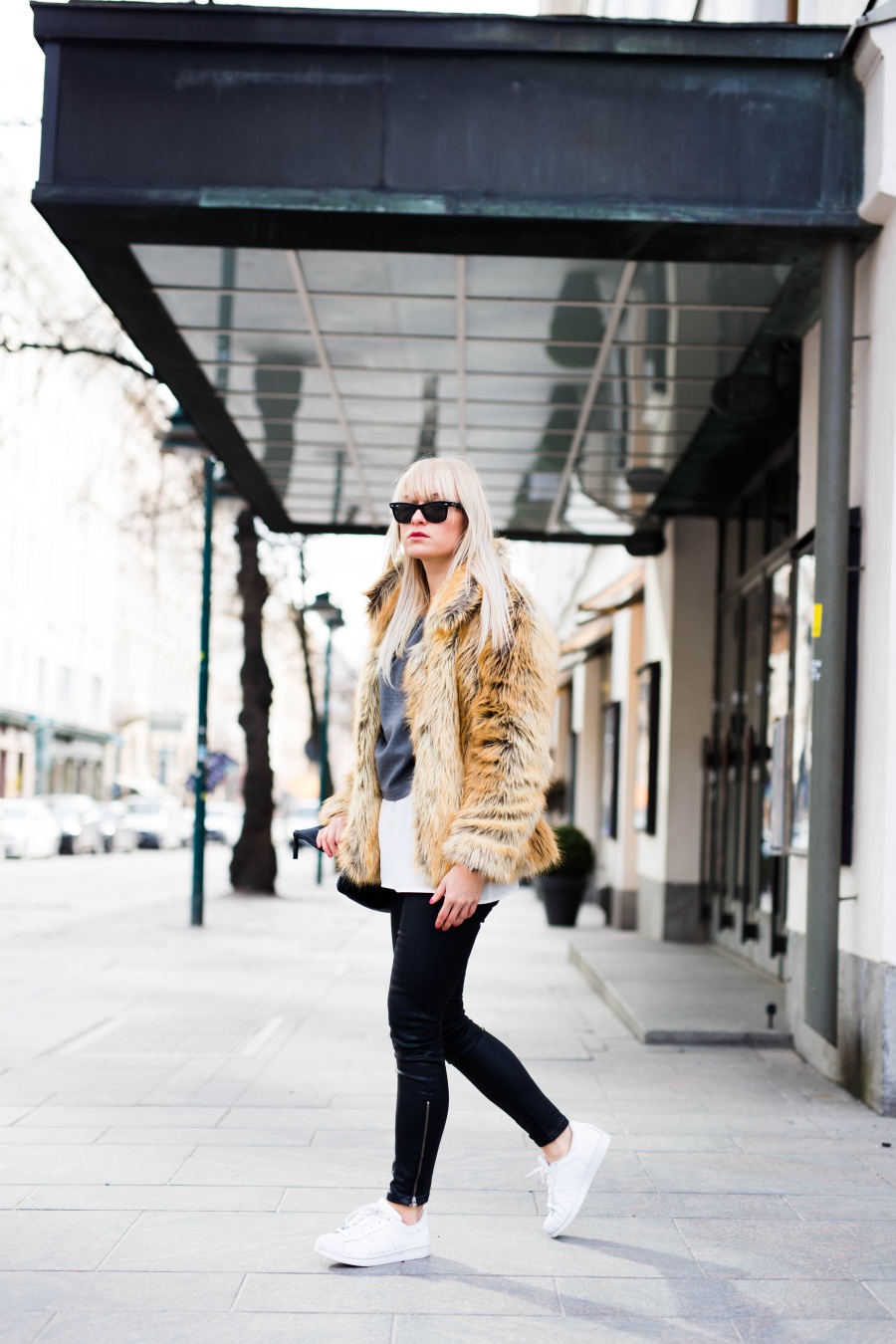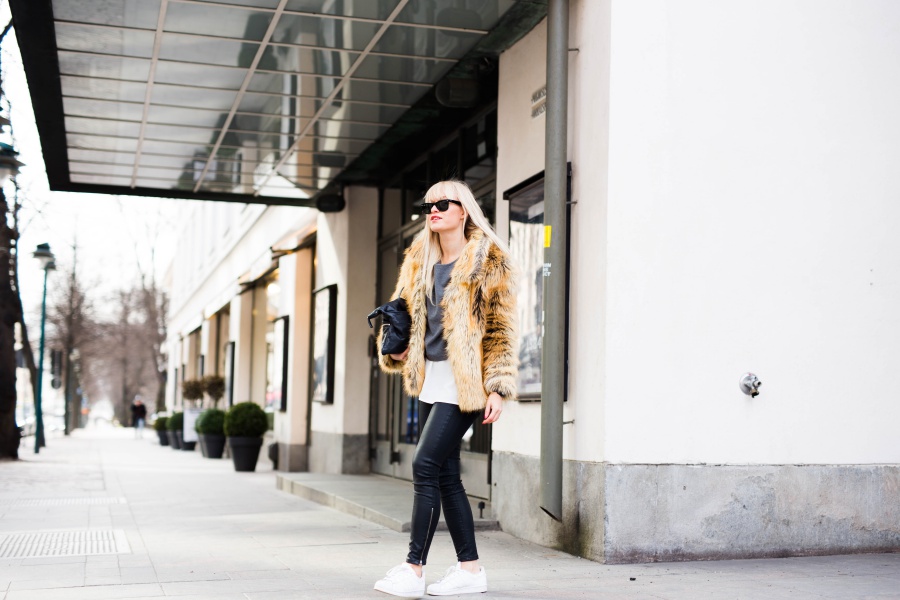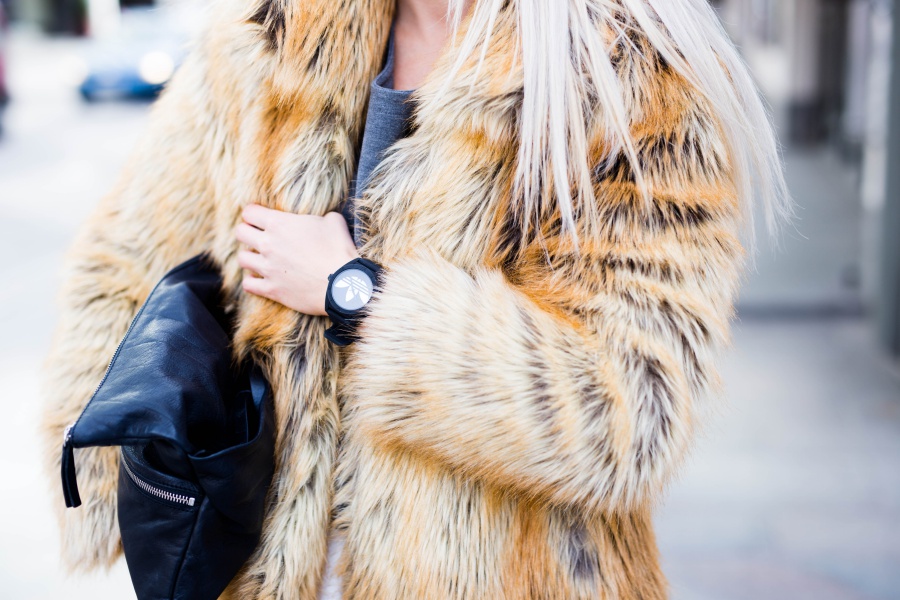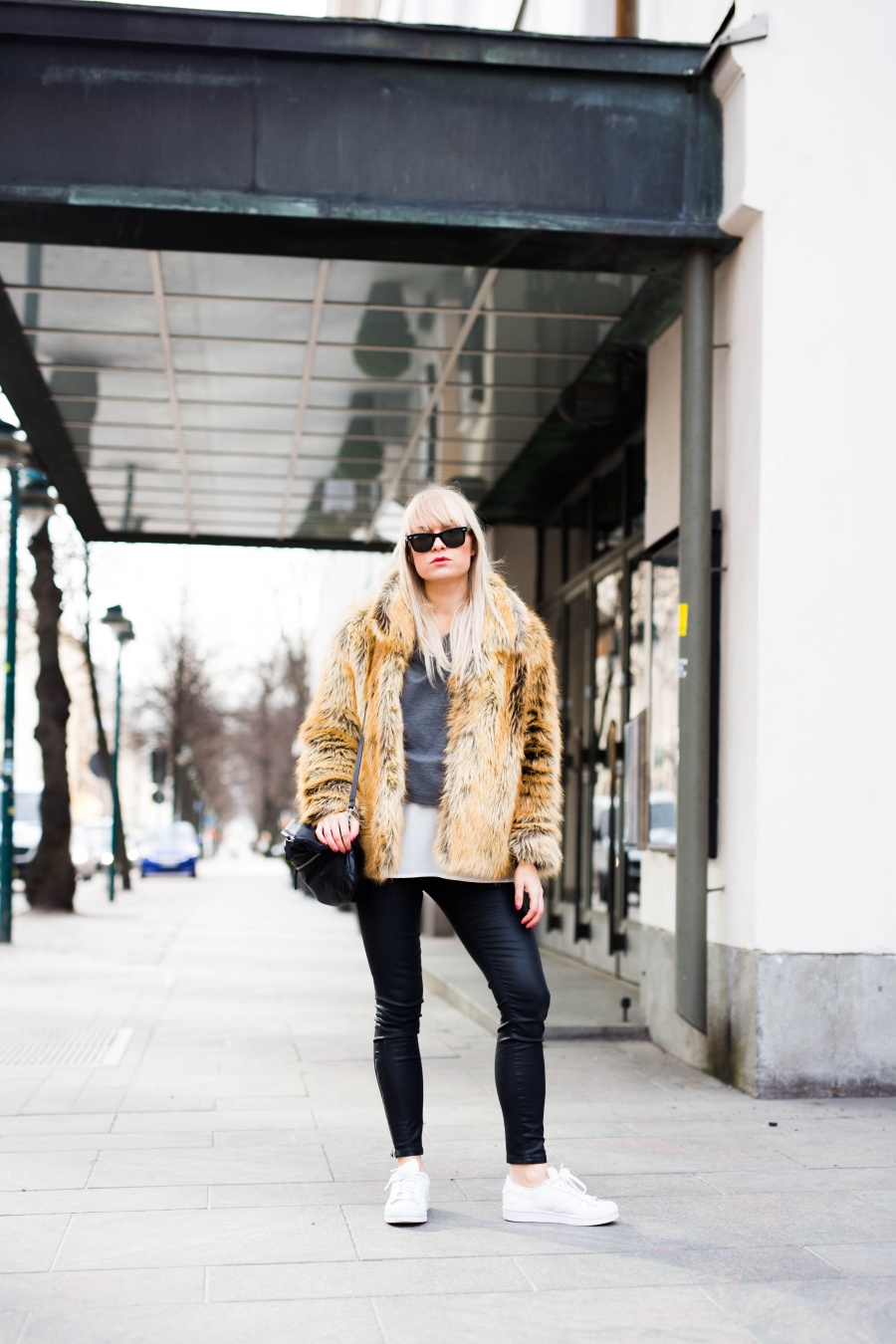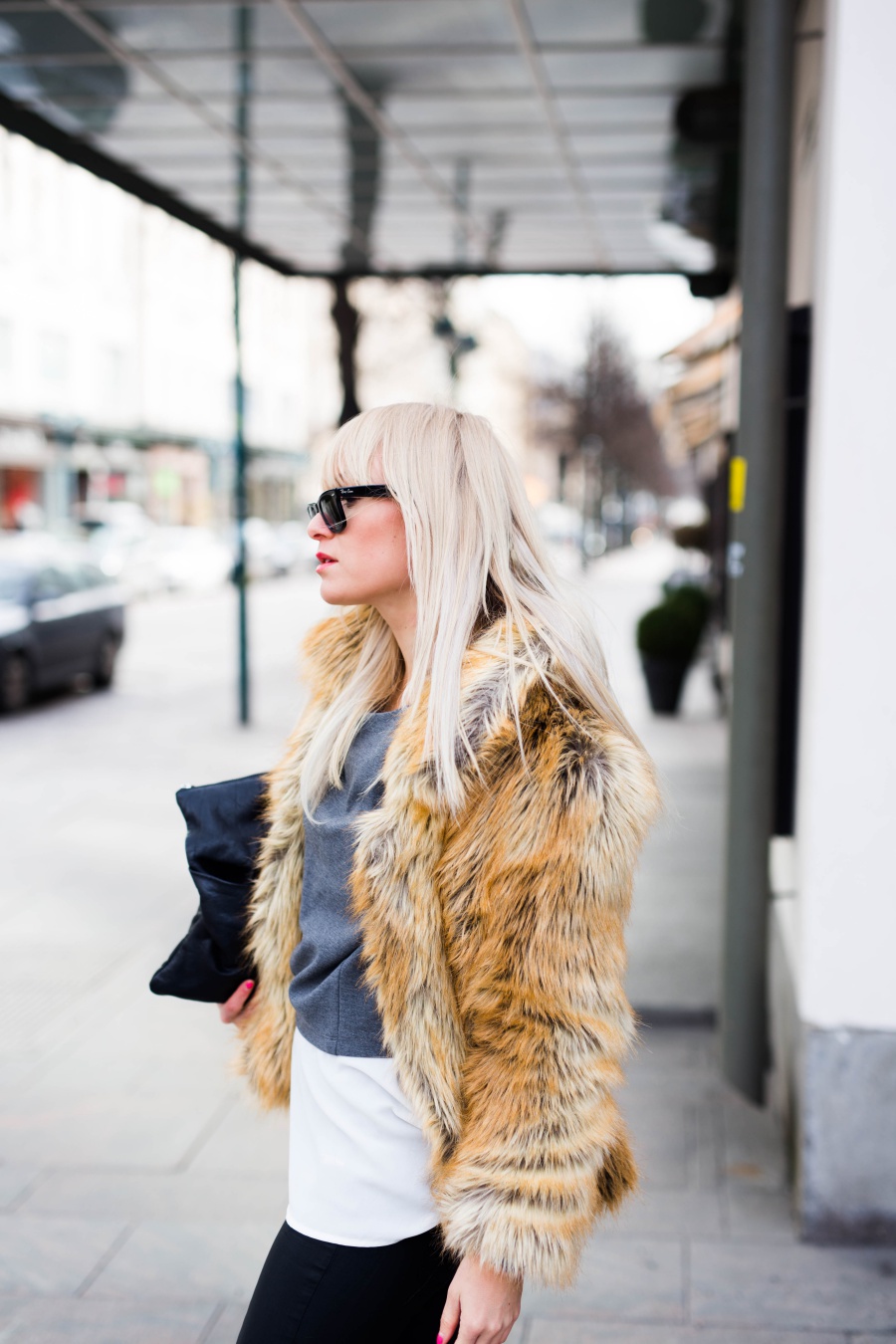 coat 2hand / grey shirt Gina Tricot* / pants Gina Tricot* / bag Cos / shoes Adidas* / sunnies Ray-Ban (*=gifted)
Pictures: Kaisa/Si Moda
Ps. Olen aivan liekeissä tästä raikkaan valkoisesta taustasta ja isommista kuvista! Ja mitä vielä, tykkäysnappi! Kuin huippua! Mutta mitäs siellä sanotaan, mitä mieltä uudesta ulkoasusta? Palautetta ja kehitysideoita otetaan vastaan! 🙂
So here we are, at Lily. Welcome! 🙂 The new blog page is almost ready now, what do you think? 🙂 I was 100% sure that there was going to be some big technical issues, because well, you know me and my horrible luck… but ha, this time, thank God I was wrong. Sooo happy right now!!
T. Sara