Nutturahärpäke
08 August, Aug 2015 - 09:35
Se syntyi olosuhteiden pakosta Pariisin Marais'n kaupunginosassa, apteekin lämpömittarin vilkuttaessa 38 celsius astetta. Niska oli niin litimärkä, että hiukset oli vaan saatava kiinni. Ja koska perinteiselle ylänutturalle kutreillani ei tällä hetkellä ole tarpeeksi pituutta, tyydyin väkertämään nutturan niskaan. No tämän jälkeen kampaus vähän niin kuin jäi.
En ole varsinaisesti nutturaihmisiä, joskin ylänutturoita olen silloin tällöin käyttänyt. Ahdistus syntyy yleensä siinä vaiheessa kun etuprofiilista ei näy hiuksia ollenkaan (=kaljuuden pelko :D). Olen ratkaissut ongelmani niinkin nerokkaasti, että olen pitänyt nutturan löysänä ja jättänyt hiussuortuvia sivuille roikkumaan.
Nutturahärpäkkeeseen turvaudun yleensä hiusten ollessa likaiset tai överitahmaiset kuivashamppoosta. Se syntyy useimmiten kesken päivän kun jostain tulee yhtäkkinen tarve saada hiukset kiinni. Kampaus on myös tyypillinen kun hiukset ovat yön jäljiltä totaalisen pystyssä eikä suihkuun ole aikaa tai treenin jälkeen pitää lähteä suoraan johonkin eikä hiuksia jaksa millään pestä.
Huom. kampauksen teko-ohjeesta sitten sen verran, että sitähän ei ole 😀 Mm. tämä alla näkyvä yksilö syntyi pyörämatkalla Merihaan ja Kruunuhaan välimaastossa. Onnistunein nutturahärpäke syntyy siis sokkona ja fiilispohjalta!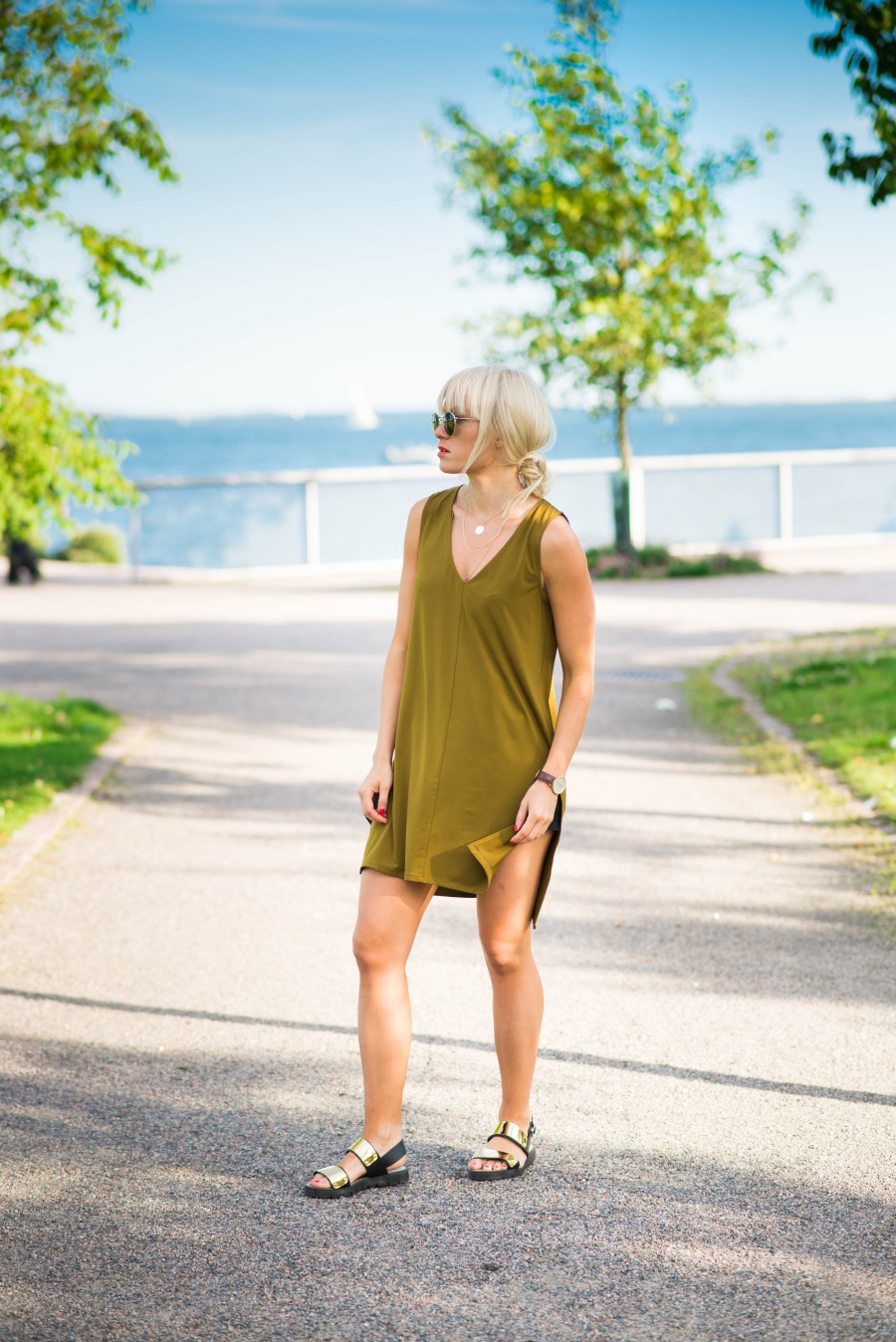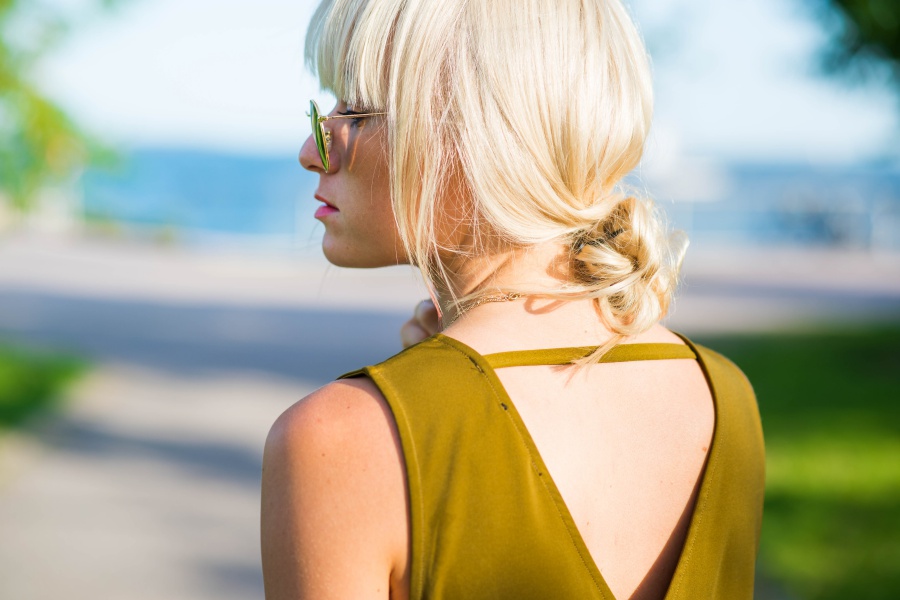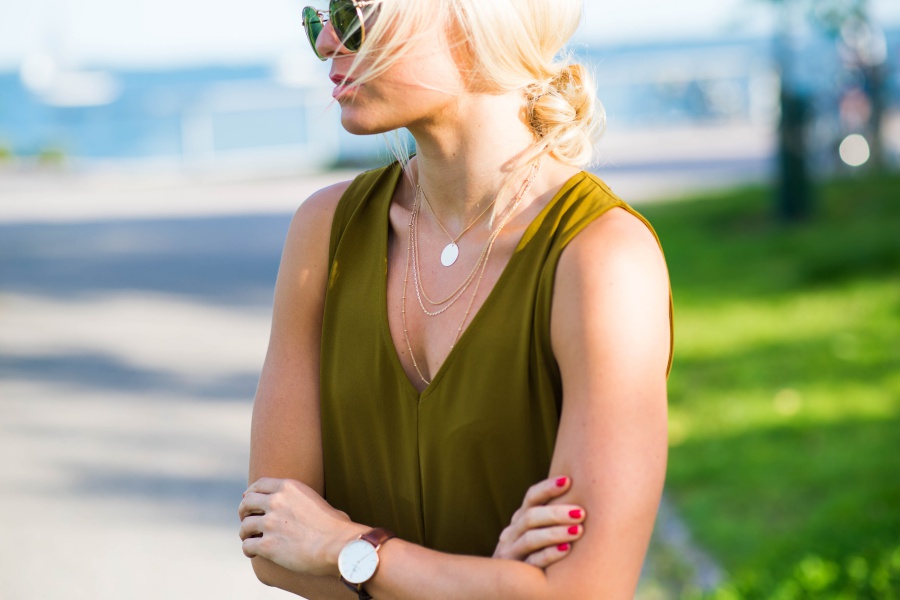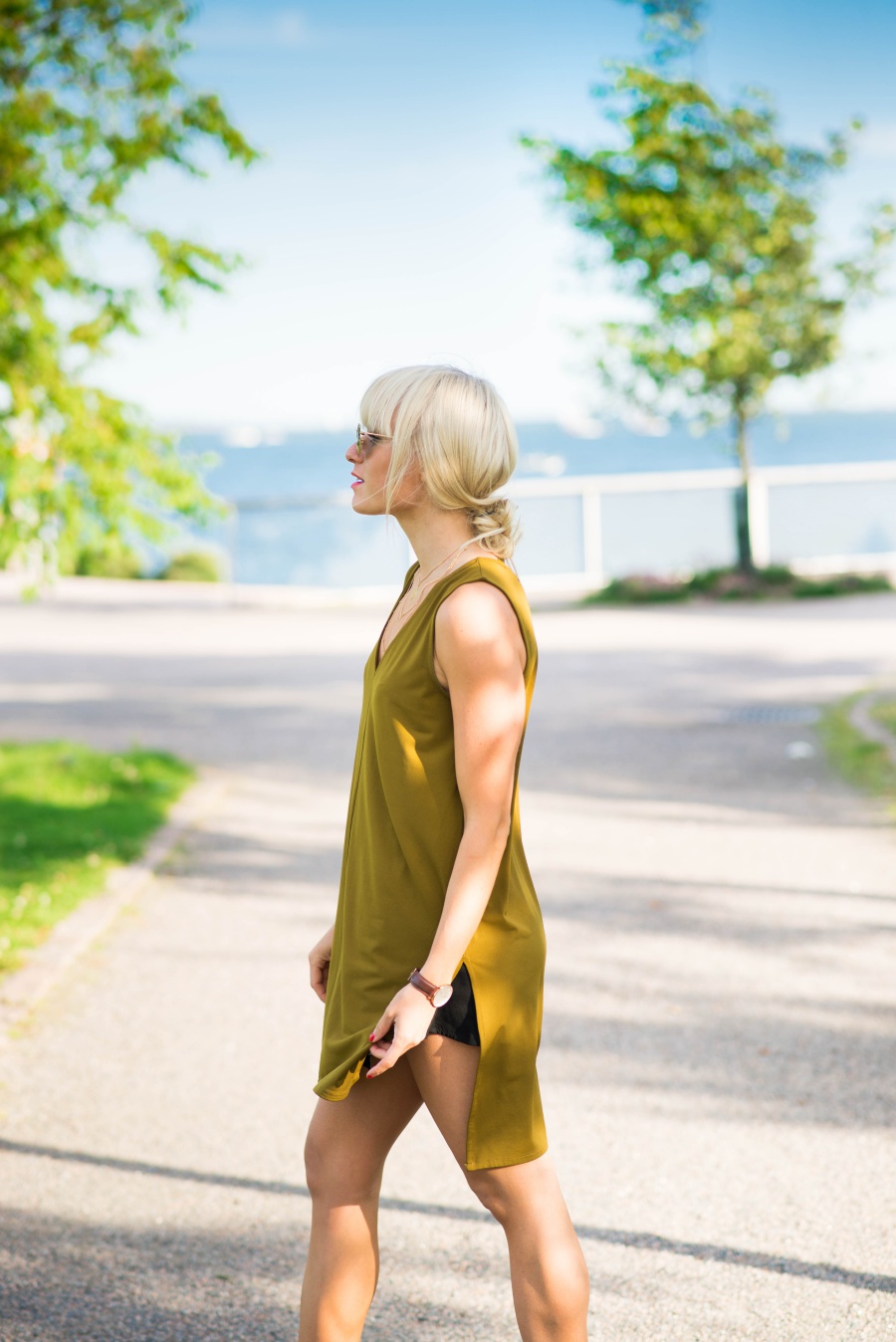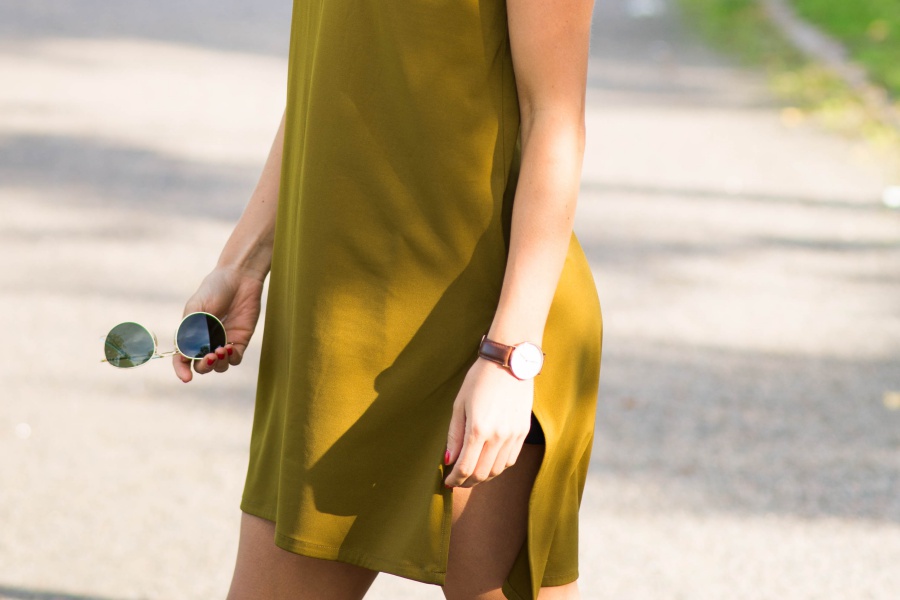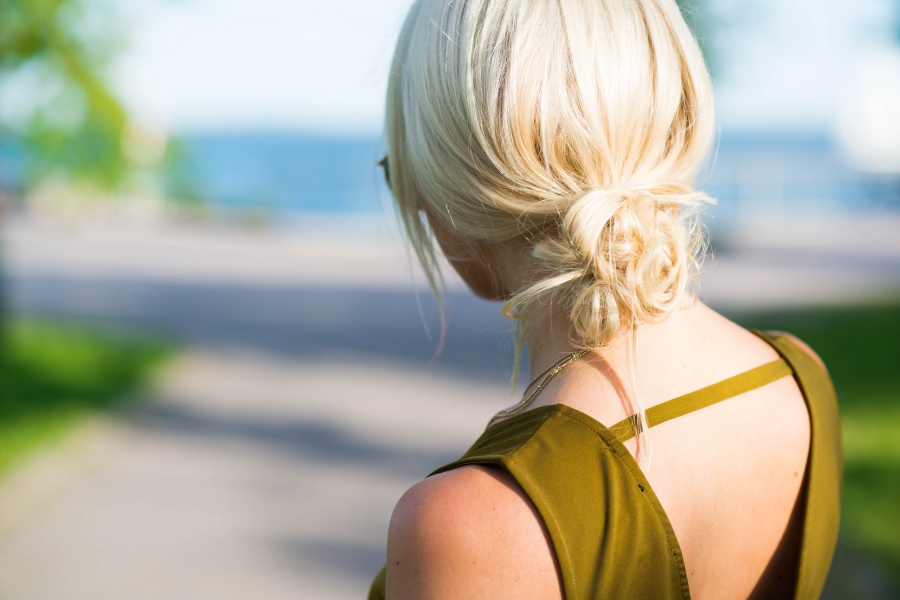 dress Lindex (gifted) // sandals from Berlin
My favorite hairstyle atm. All started from street of Paris when it was so freakin' hot that I just needed to tie my hair. Because my hair is not long enough for topknot, I decided to do the neck bun. After that I've been keeping my hair this way every now and then. I love to keep the bun simple and soft = perfect carefree summer hair!
xx Sara