Pressipäiviä ja paisley-kuosia
08 May, May 2013 - 09:40
Alitajuntaan tais jäädä aika vahvasti MM-kisoista bongattu, suuren suosion saavuttanut THE kalapaita, sillä eilisen asu selkeesti inspired by Tami the fishfashion-guy 😀 No ei ollu kaloja, vaan paisley-kuosia, mutta jotain samaa siinä on! Ainoastaan 4kpl:tta minikrakoja uupuu.
Eilinen päivä hurahti pressipäivillä a/w 2013 -uutuuksiin tutustuessa ja kauneushoitolassa ripsi/kynsi ehostuksessa. Jälkimmäisestä luvassa kattava postaus illalla, mutta nyt fiiliksiä pressipäiviltä. Ps. kuin voittajafiilis oli pukea maksihame ilman sukkahousuja!! 
Eilisen "Tami perkaa" -asu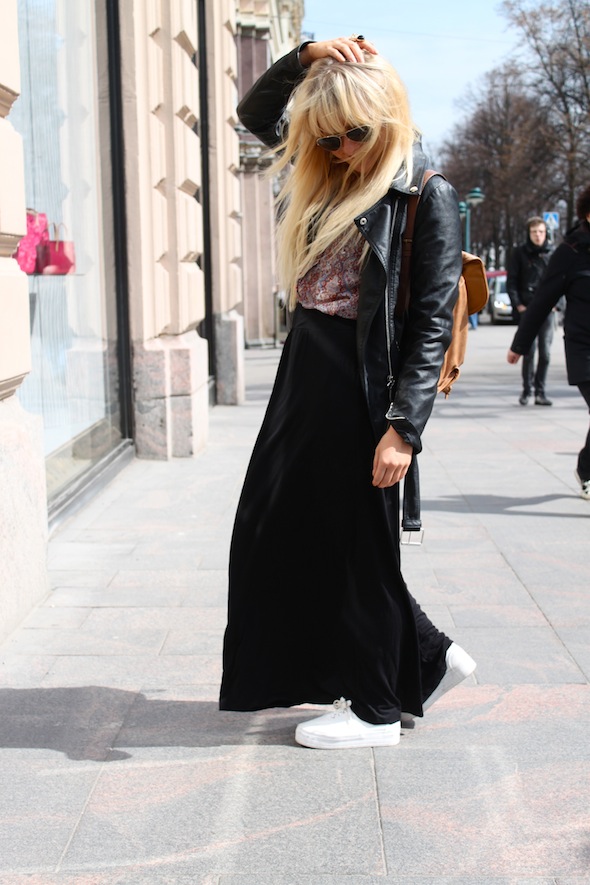 paita & maksihame Gina Tricot, tennarit H&M, reppu Accessorize, takki Cubus, aurinkolasit Selected Homme
Camilla Mikama
Terhi Pölkki
Gina Tricot
Zalando
Terhi Pölkki
HUOM! Kiitos älyttömästi Garmin-skabaan osallistuneille!! Arvonta on suoritettu random.org:ssa ja urheilukellon voittajaksi selviintyi Anniinakar.
(kommentti: "Ei vitsit miten huikeen olonen sykemittari, voisko loppukevään treenimotivaattoriksi muuta kaivatakaan?")
Voittajaan on otettu yhteyttä. Onnea! 🙂
T.Sara