Viikonloppu täynnä rakkautta
09 November, Nov 2020 - 11:03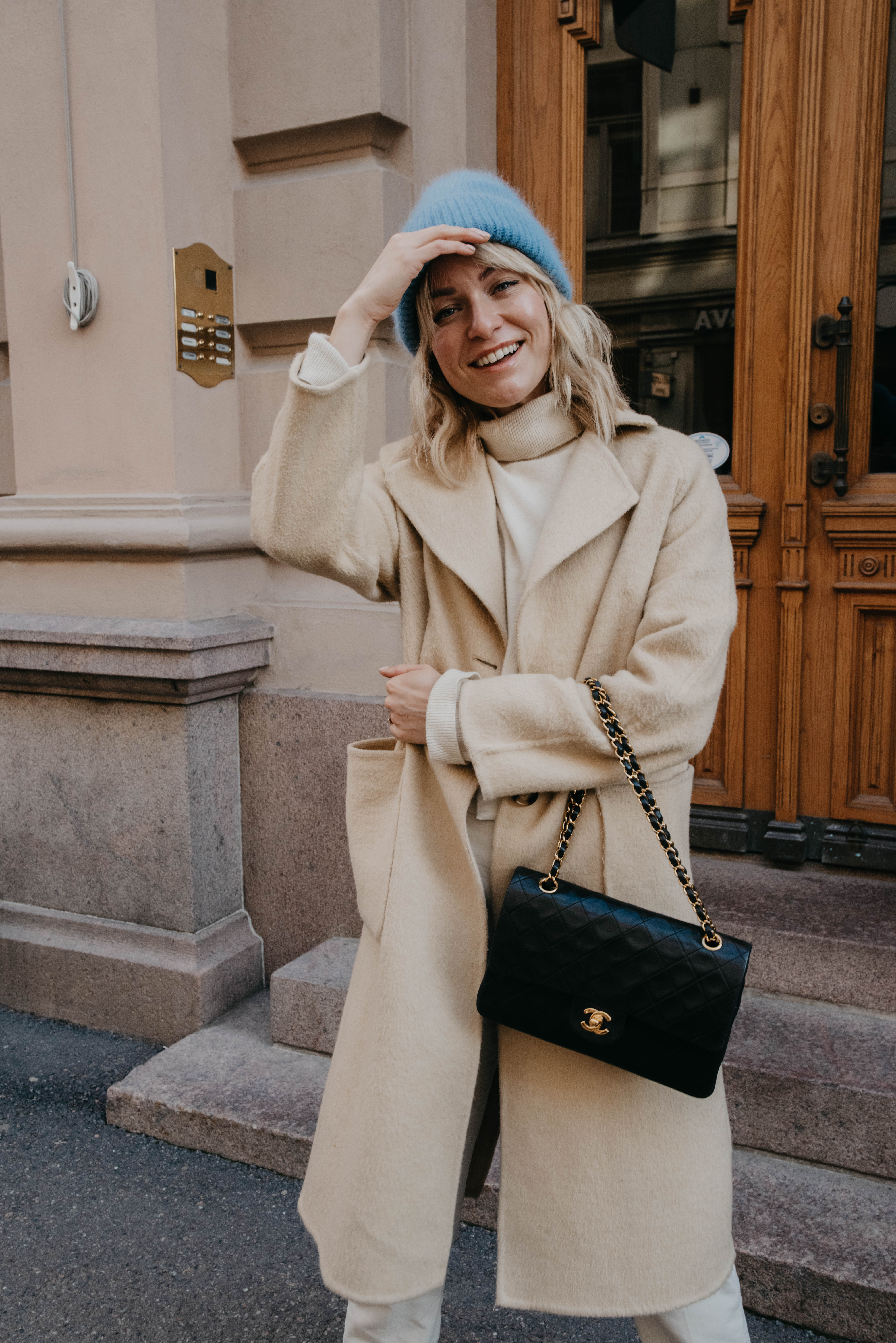 Mikä viikonloppu!
Meille syntyi perjantaina pieni suloinen kummityttö ja taivas muuttui pian sen jälkeen kauttaaltaan pinkiksi. Juoksin iltalenkillä Kallion korkeimmalle kohdalle ihastelemaan maagista näkymää. Hymy ja kyyneleet oli herkässä. Ollaan ihasteltu tuon pienen nyytin valtavia nappisilmiä koko viikonloppu. Katsottu samoja kuvia ja videoita uudestaan ja uudestaan. Etenkin tämä tuore eno, joka on zoomannut jokaisen kuvan ja on tällä hetkellä vakuuttunut, että vauvalla on hänen nenänsä… Tänään päästään katsomaan häntä livenä <3
Perjantaina käytiin juhlistamassa uutta perheenjäsentä (+ Bideniä & Kamalaa) meidän yhdessä lemppariraflassa, Kallion The Bull and Firmissä. Tää on ihana paikka. Tunnelmallinen ja rento ravintola, jossa tarjolla pieniä (jaettavia) annoksia. Hyviä drinkkejä, mahtava palvelu ja älyttömän hyvä ruoka!
Lauantaina retkeiltiin Kirkkonummella, Porkkalanniemessä. En ole koskaan aikaisemmin käynyt täällä, upea paikka! Mahtavia rantakallioita ja kivoja reittejä. Keli oli suorastaan myrskyinen, mutta se sopi tähän maisemaan. Ulkoilun jälkeen oli ihana päästä saunomaan ja pulahtamaan. Illalla testattiin vielä Hietalahden kauppahallin uusin tulokas, Tacotita.  Kyseessä on michelin-kokki Jouni Toivasen perustama street food -tyylinen tacoravintola. Tacot oli maistuvia ja iso plussa siitä, että ne myytiin kappaleittain – oli mahdollista maistella erilaisia! Tänne pitää päästä vielä uudestaan!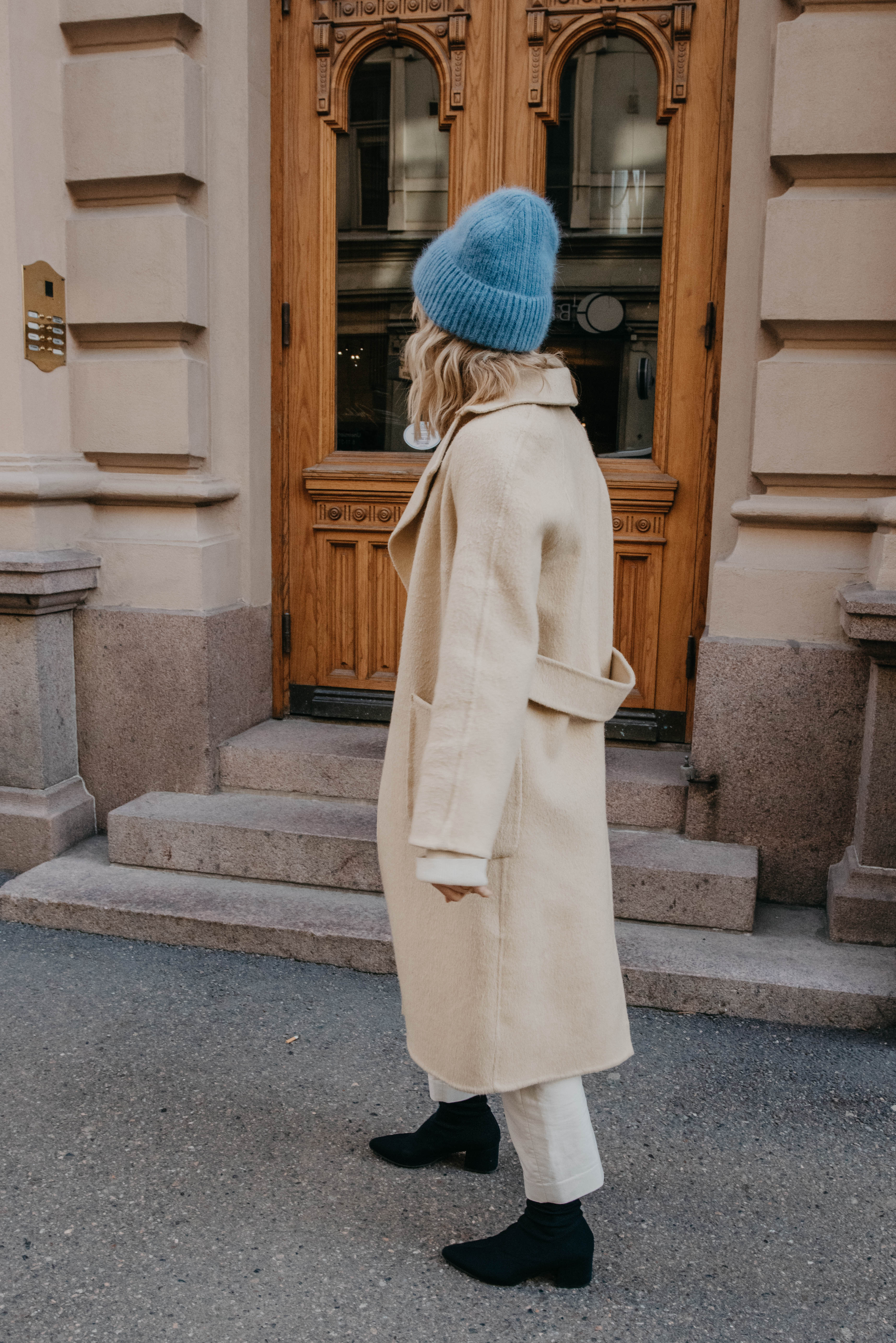 Sunnuntaina järkättiin isänpäiväbrunssi Juuson perheelle. 2 vrk vanha perheenjäsen ja ylpeät vanhemmat olivat mukana etäyhteydellä <3
Yllätettiin meidän oma isä videolla, joka tehtiin yhdessä sisarusteni kanssa. Illalla juotiin Teamsissa porukalla iltateetä ja isä kertoi katsoneensa videota nonstoppina koko päivän <3 Annettiin vielä lahjaksi ensi kesänä koittava puolimaraton, johon koko perhe osallistutaan! Vähänkö hauskaa!
Viime viikko oli töiden osalta rauhallisempi, tälle viikolle enemmän hommaa. Hyvä ja levännyt fiilis! Mulla on vahva tunne, että tästä tulee huikea viikko 🙂 Energistä uutta viikkoa kaikille!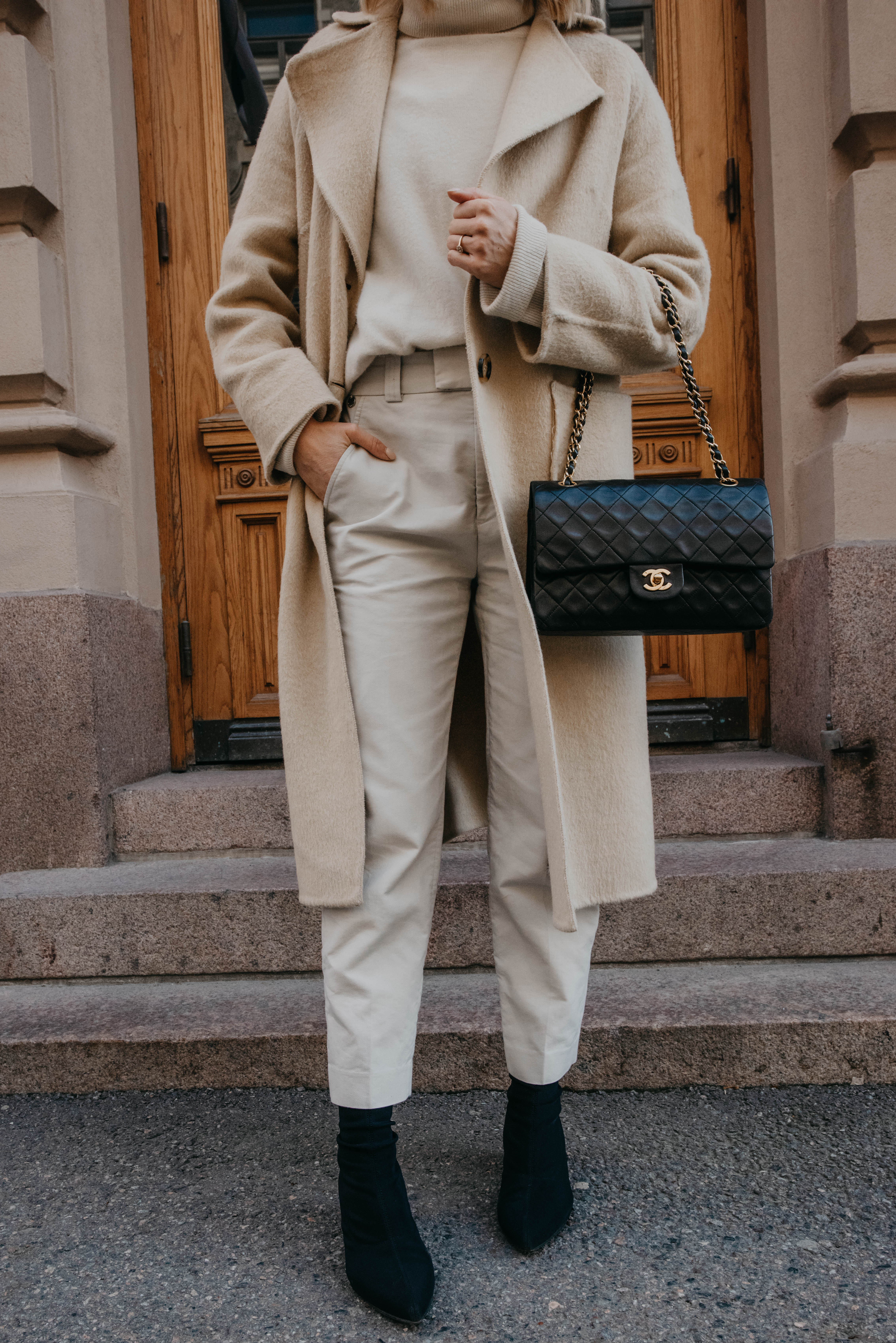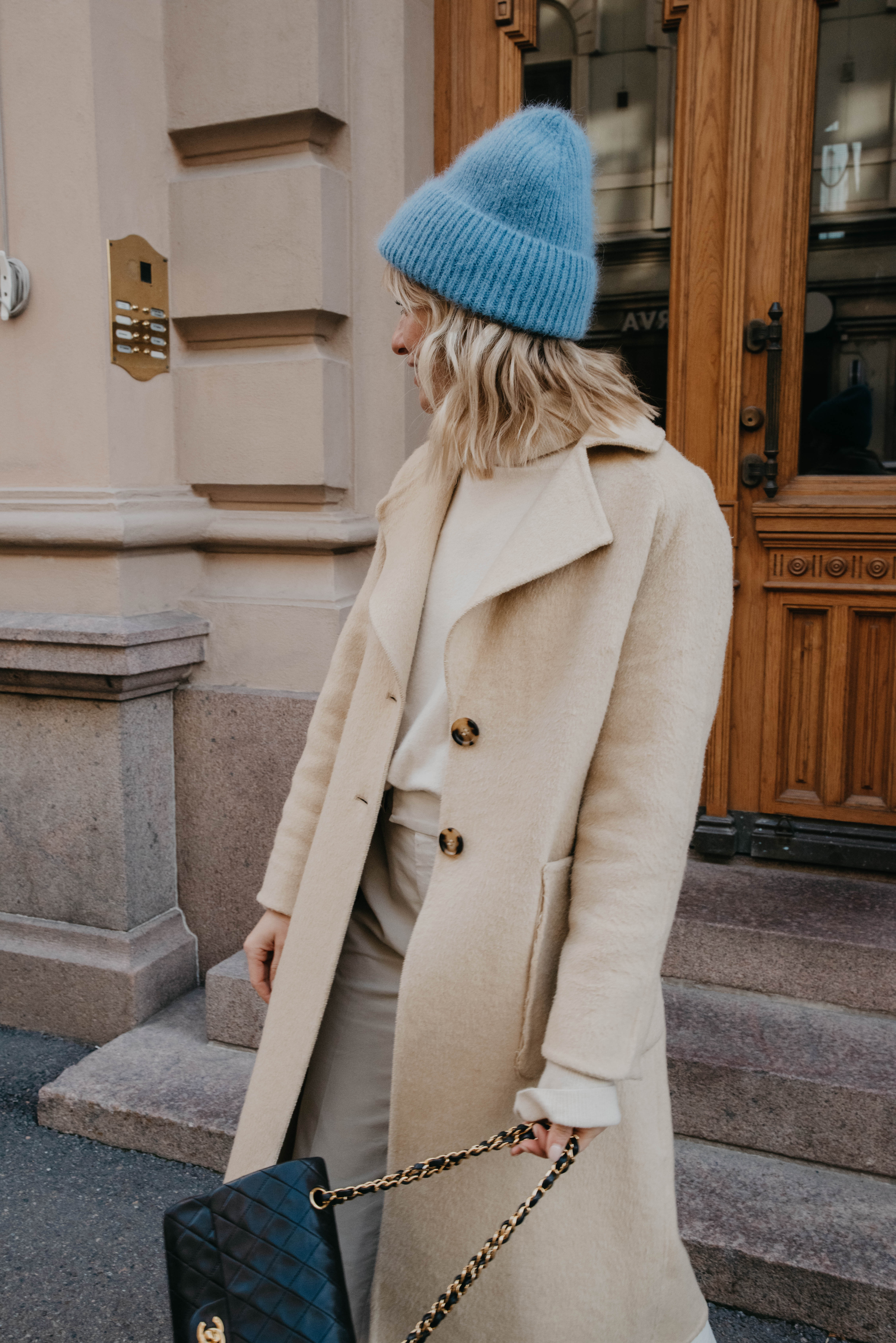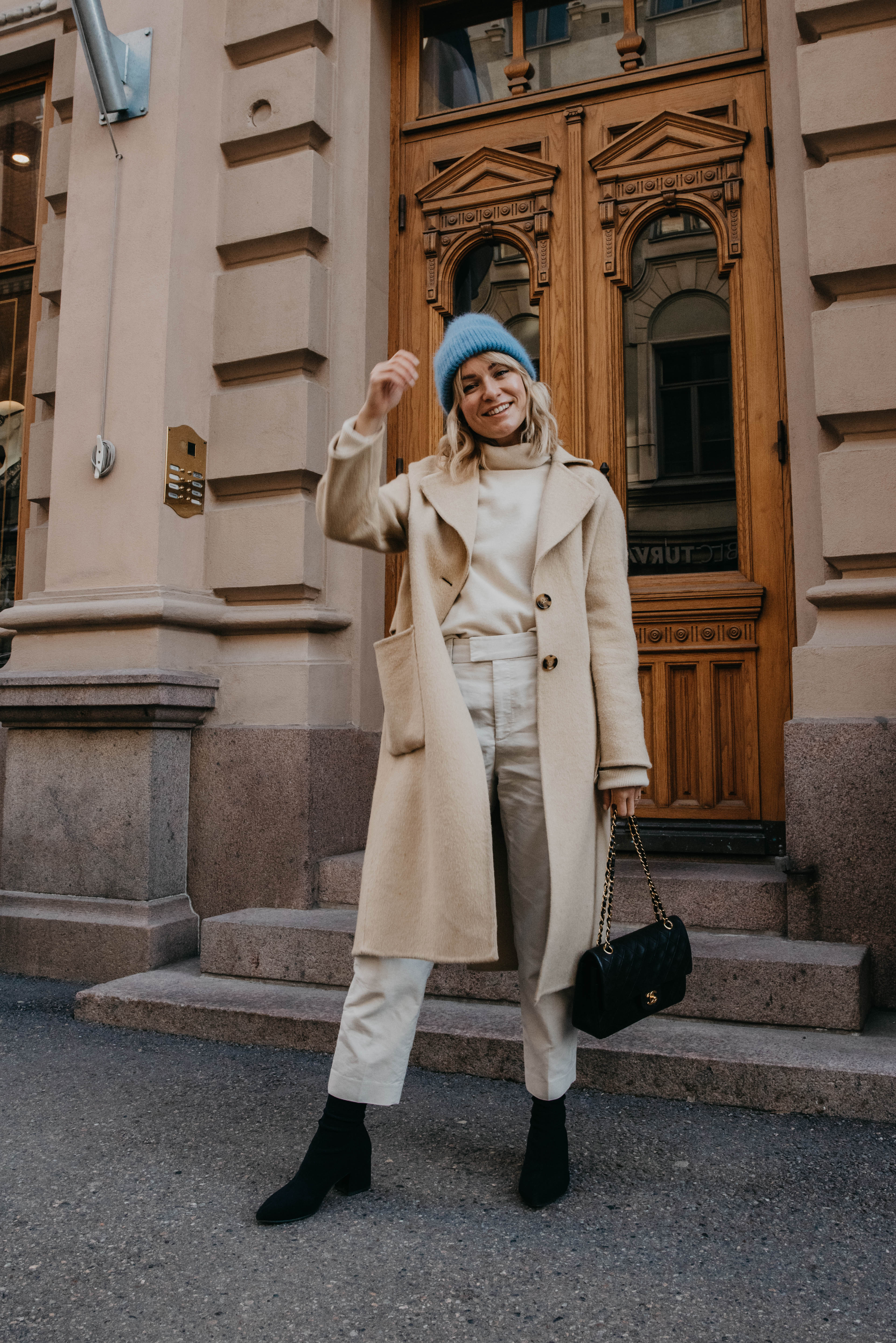 kuvat: Johanna Rontu
Psst. Tää aivan ihana takki taitaa olla Vilman! 😀 Se on roikkunut toimistolla jo pitkään ja oon ihastellut sitä monta kertaa. Lainasin sitä perjantaina lounastreffeille kun sopi niin hyvin mun kermanvärisen kashmirneuleeni kanssa! Voi olla että lainaan toisenkin kerran 😉
xx Sara