Circuit pihalla: 6 teholiikettä
10 May, May 2016 - 07:00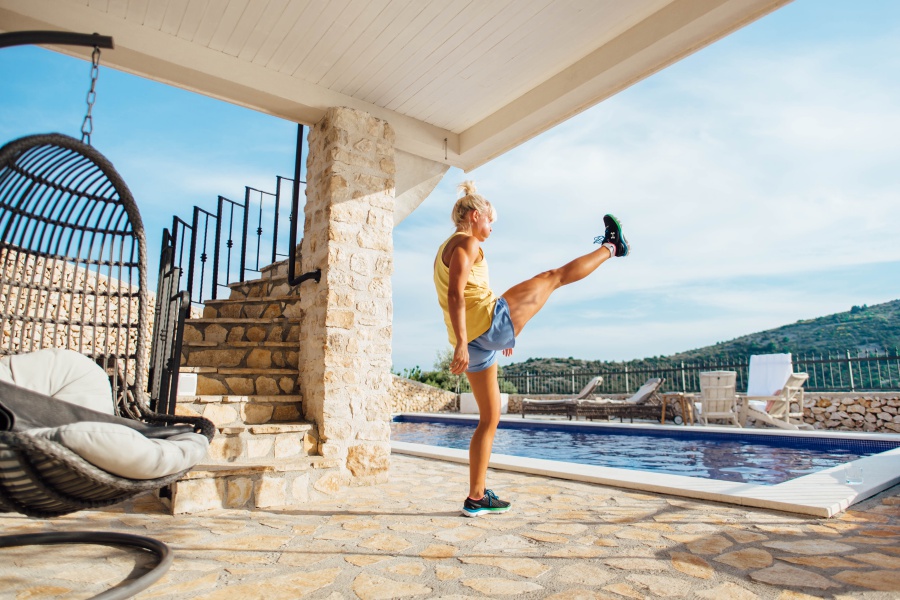 Reissussa ollessa treenaan juoksun lisäksi monesti kuntopiirejä. Circuit ulkona, ja isolla porukalla on hauskaa puuhaa. Musat täysille, jokaiselle oma piste ja kiertämään! Eilinen pihatreeni sai jälleen hymyn huulille ja hien pintaan.
Täydellistä kiertoharjoitteluun soveltuvaa aluetta harvemmin on käytössä, joten mielikuvituksen käyttö on sallittua. Boksihypyt onnistuu rappusilla ja dippejä voi tehdä matalalla kiviaidalla!
Treeni on nopea, kierroksia tulee ainoastaan kolme – nyt saa vetää täysillä. Mikäli saat yhdenkin ojentajapunnerruksen suorilla jaloilla, aloita niin. Laske polvet maahan vasta kun on pakko. Työaikaa on 45 sekuntia ja seuraavalle pisteelle siirtymiseen on varattu 15 sekuntia. Pidä kierrosten välissä parin minuutin tauko.
Lämmittele alkuun: 20 haarahyppyä, 20 kehonpainokyykkyä, 20 istumaannousua
45 sek / 15 sek / 3 kierrosta
1. Porrasjuoksu/polvennostojuoksu
2. Dippi korokkeella (video)
3. Lankkuasennossa käsiltä kyynärpäille (video)
4. Hyppy korokkeelle (video)
5. Kehonpainokyykky + potku (video)
6. Ojentajapunnerrus (video)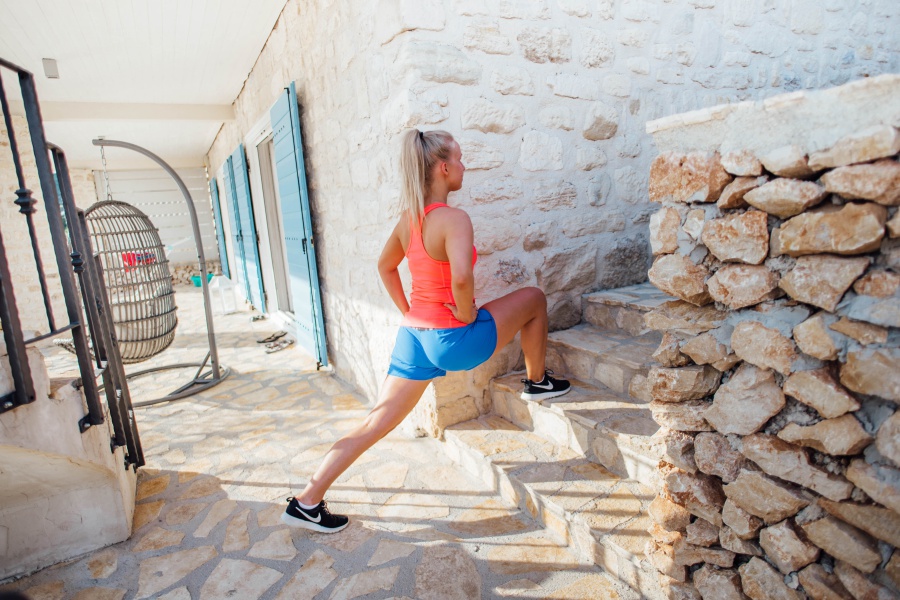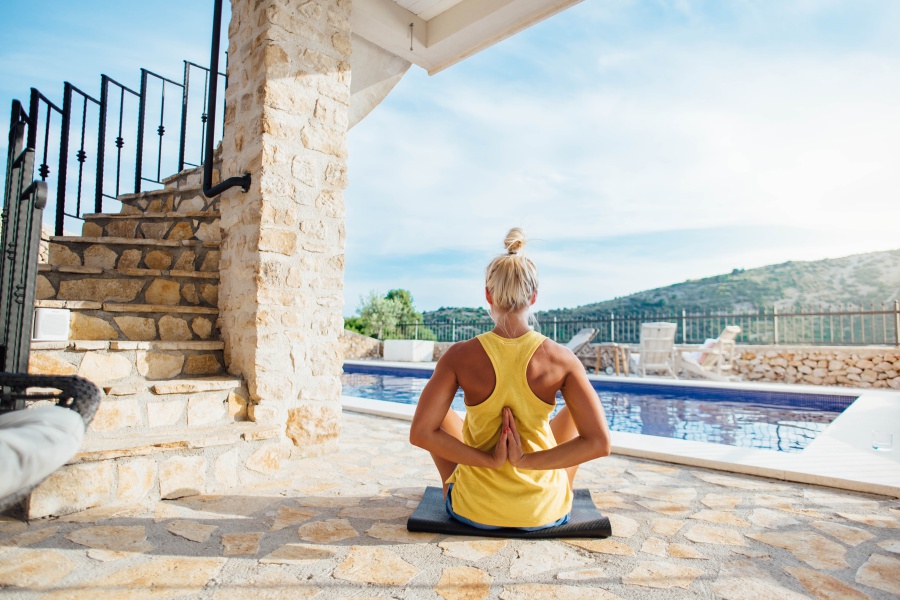 45 sec / 15 sec / 3 rounds
1. Stair run
2. Dips (video)
3. Plank hands to elbows (video)
4. Box jumps (video)
5. Squat kicks (video)
6. Tricep push ups (video)
Workout of the day: circuit. Quick and easy to do almost anywhere! It takes only 20 minutes!
xx Sara