Päivän treeni: nopea circuit + punnerrushaaste
25 February, Feb 2016 - 17:30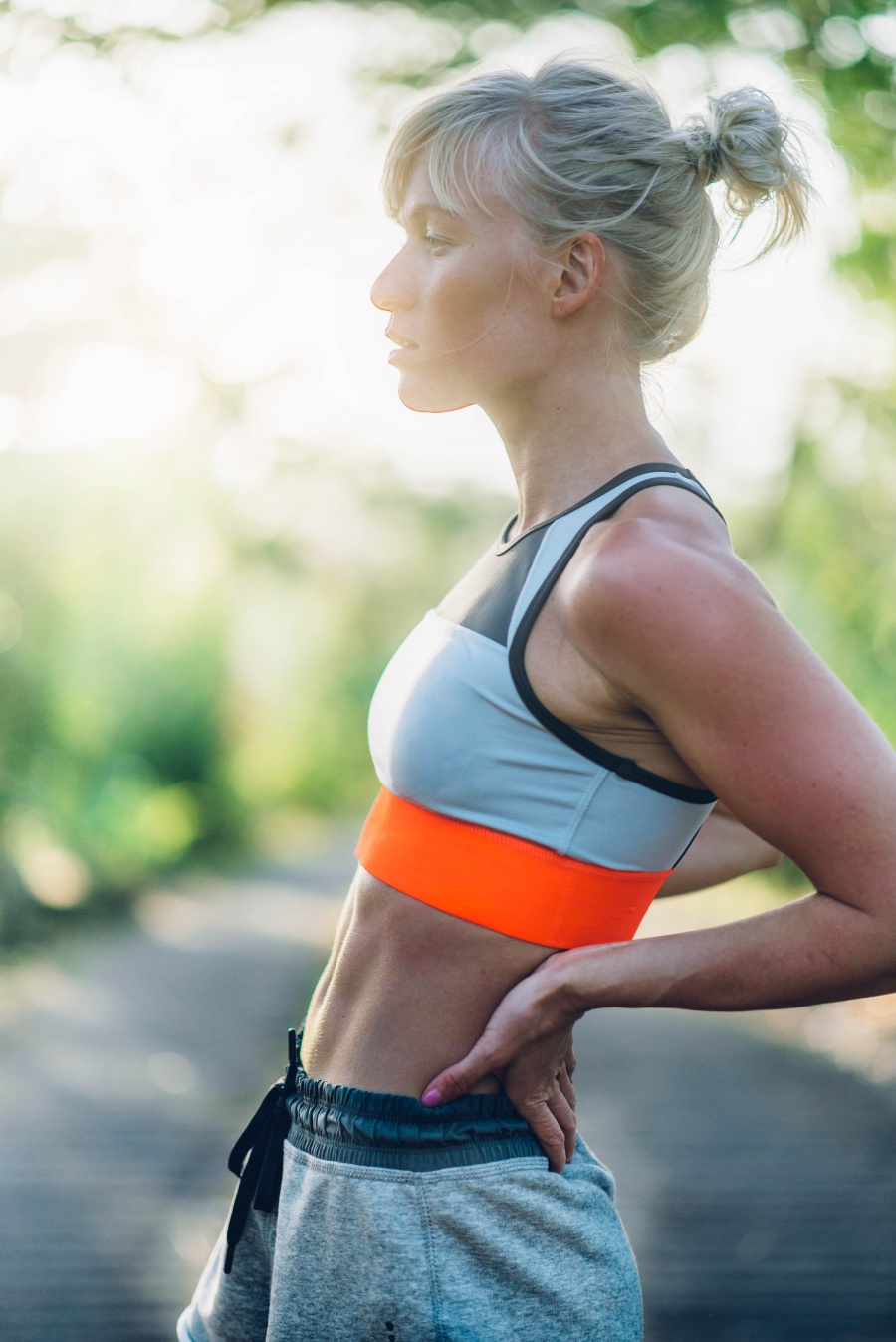 Haikkailun ja satunnaisten salitreenien lisäksi tehtiin reissussa porukalla circuit-treenejä. Meillä ei ollut mitään välineitä, anoastaan yksi korkeampi taso, jossa toteutettiin penkille hypyt ja dipit. Saman roolin salilla ajavat boksi tai penkkipunnerruksessa käytettävä penkki! Mikäli tällaisia ei omalta saliltasi löydy tai teet treenin kotona, korvaa ensimmäinen liike tavallisilla kyykkyhypyillä (video) ja tee dipit esim tuoliin tai sohvaan nojaten!
Yhdistettiin treeniin huippu punnerrushaaste, joka tehtiin aina tytöt vs pojat! 😉
Päivän circuit-treeni
kolme kierrosta
penkille/boksille hyppy x 20 (video)
dippi penkillä x 20 (video)
vuorikiipeilijä x 50 (video)
askelkyykkyhyppy x 50 (video)
lankkuasennossa käsille nousu x 20 (video)
selinmakuulla potkut suorin jaloin x 50 (video)
crossfit istumaannousu x 20 (video)
meritähti x 20 (video)
Punnerrushaaste (yksin tai kaverin kanssa)
Kyseessä on pyramiditreeni, 1-10-1. Tee ensin yksi punnerrus. Tämän jälkeen kaveri tekee yhden punnerruksen ja sinä lepäät (mikäli teet treenin yksin, pidä vaan lyhyt tauko). Sitten sama kahdella punnerruksella, ja kolmella jne aina kymmeneen asti. Tämän jälkeen tullaan alaspäin: 9 punnerrusta, 8 punnerrusta jne. Yhteensä treeniin kuuluu siis 100 punnerrusta!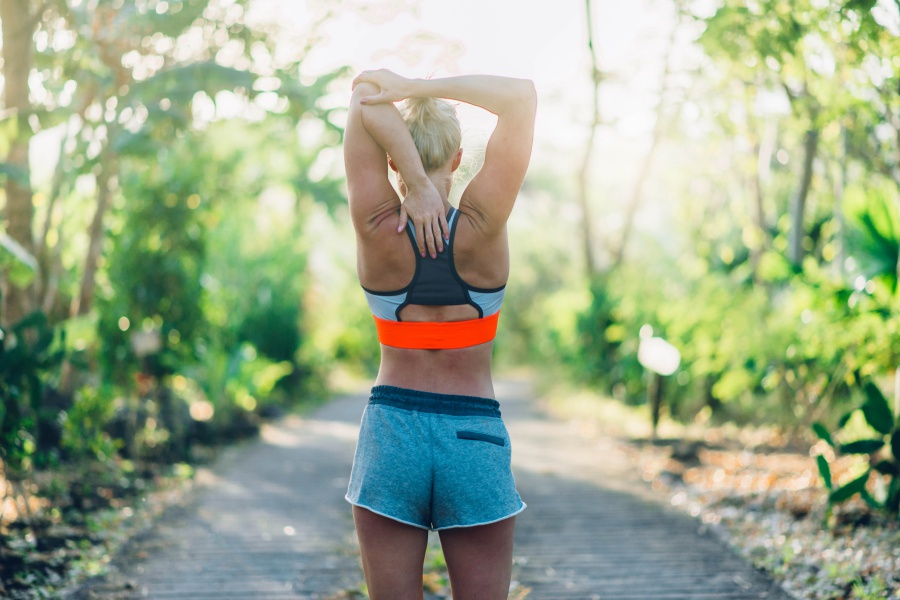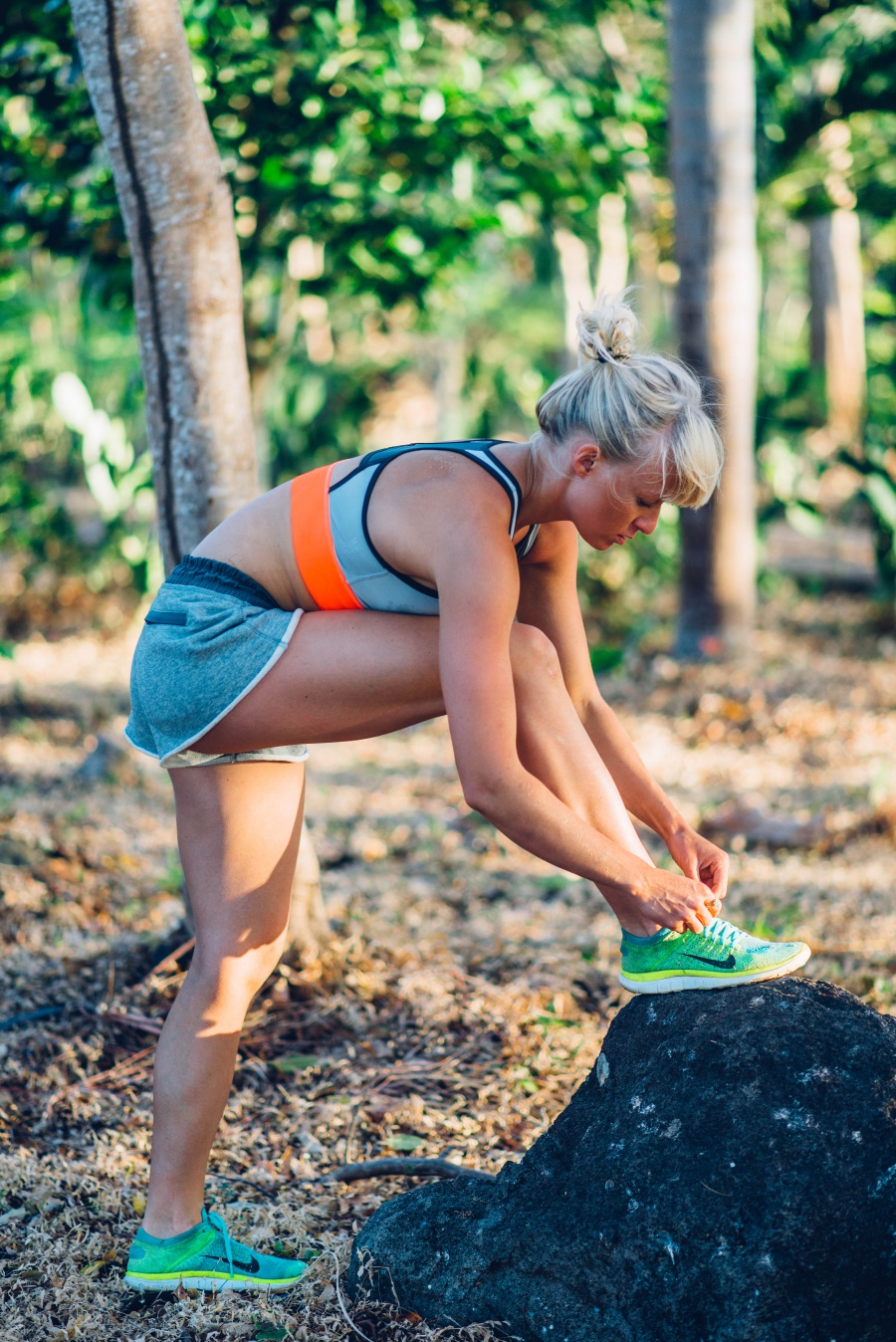 top H&M // pants Björn Borg // sneakers Nike
Workout of the day: circuit and push up challenge!
Circuit workout
3 rounds
box jumps x 20 (video)
box dips x 20 (video)
mountain climber x 50 (video)
lunge jumps x 50 (video)
plank: hands to elbows x 20 (video)
flutter kicks x 50 (video)
crossfit sit ups x 20 (video)
starfish x 20 (video)
Push up challenge: Push up pyramide 1-10-1. Do the workout together with your friend. While other is doing the push ups, other one is resting. Now both of you can have a little rest between the sets! There will be 100 push ups, not the easiest workout! 😀
Pictures: Elisa Lepistö
xx Sara