Pepputreeni boxilla
06 January, Jan 2016 - 19:02
Vuoden eka treeni TFW:llä. Oh yesss! Olipa sairaan kiva nähdä kaikkia kuukauden tauon jälkeen ja ennen kaikkea päästä treenaamaan tänne auringonpaisteeseen 😉 Vuosi alkoi kevyesti leuanvetomaksimilla ja takakyykyillä, jauzaa.
Treenitavotteista joku jo kyselikin, mutta niitä en ole vielä tälle vuodelle asettanut. To do -listalla tällä viikolla, ehdottomasti!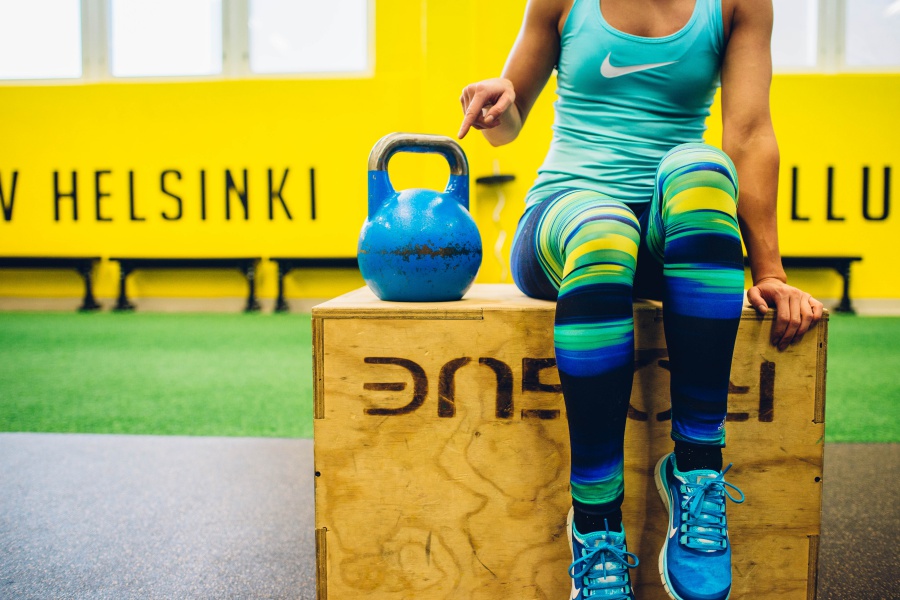 pants Adidas // top Nike // shoes Nike
Boxi on minulle melko uusi tuttavuus. Hauska ja äärimmäisen tehokas tapa treenata etenkin takapuolen lihaksia. Oikeasti, tällä jos jollain saavuttaa ne pyöreät pakarat! Mikäli boxia ei ole saatavilla, toimii tavallinen penkki myös mainiosti!
Kuvasin teille aamutunnin jälkeen viime viikkoisen boxi-treenin tutoriaalin, jonka onnistuin äsken poistamaan muistikortilta! 😀 Eihhh! Ei voi mitään, näitä sattuu. Tämä yllä oleva kuva oli ainoa, joka säilyi, haha. Nooh, onneksi on youtube-videot, avataan liikkeitä siis niillä!
Alla oleva boxi-treeni on nopea, tosin sitäkin tehokkaampi. Sen voi yhdistää vaikkapa vatsatreeniin!
Pepputreeni boxilla
3-4 kierrosta, kierrosten välissä lyhyt tauko
12 x boxille nousu, kahvakuulalla tai ilman (video)
12 x boxille hyppy (video)
12 x boxille nousu + polvennosto, kahvakuulalla tai ilman (video)
12 x yhden jalan askelkyykky, toinen jalka boxilla (video)
Easy and quickly box workout from last week: 12 box step-ups, 12 box jumps, 12 goblet step-ups, 12 bulgarian split squats. 3 to 4 rows, you decide! I'll promise, you can totally feel the workout the next day!!
xx Sara