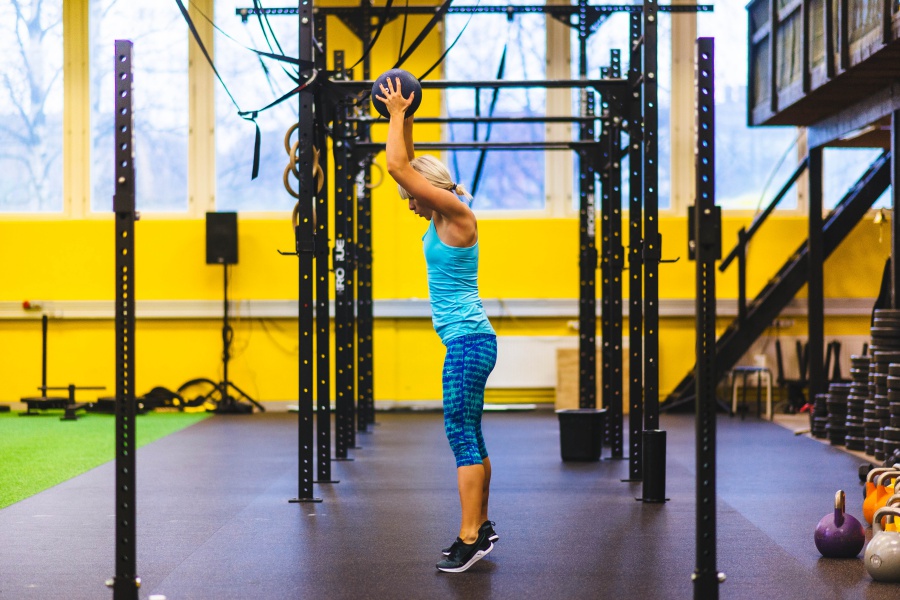 kuntopallo slam
Kuntopallo / Medicine Ball
Kuntopallo on kaikessa yksinkertaisuudessaan monipuolinen urheiluväline. Se on loistava sykkeen kohottaja sekä erinomainen lisä tehostamaan vatsatreeniä. Palloja löytyy luonnollisestikin eripainoisia!
Miten käytän?
Kelkka / Sled
Tutustuin kapistukseen vasta reilu vuosi takaperin ja sittemmin siitä on tullut yksi lemppareistani. Kelkan tehokkuus piilee siinä, että sitä on valtavan kiva tehdä eikä väsymystä huomaa kun vasta jälkeenpäin (tai kun lähtee heti kelkan jälkeen juoksemaan…). Kelkantyöntö on siis äärimmäisen hapottavaa ja jo lyhyellä matkalla saan jalat tärisemään! Viimeksi tänään vedettiin TFW:llä kelkka + sprintti treeniä, voihan maitohapot.
Miten käytän?
Osana kuntopiiriä esim 50m kelkka + 50m sprintti ensimmäisenä osana jokaisessa patterissa (video)
Köydet / Ropes
Köydet ovat yksi sykkeenkohottajaliikkeiden suosikeistani. Te-ho-kas: töihin pääsevät käsivarsien lisäksi myös keskivartalo ja jalat (asento kyykyssä). Köysiä tulee hakattua yleensä osana kuntopiiriä, á 30 sekuntia.
Miten käytän?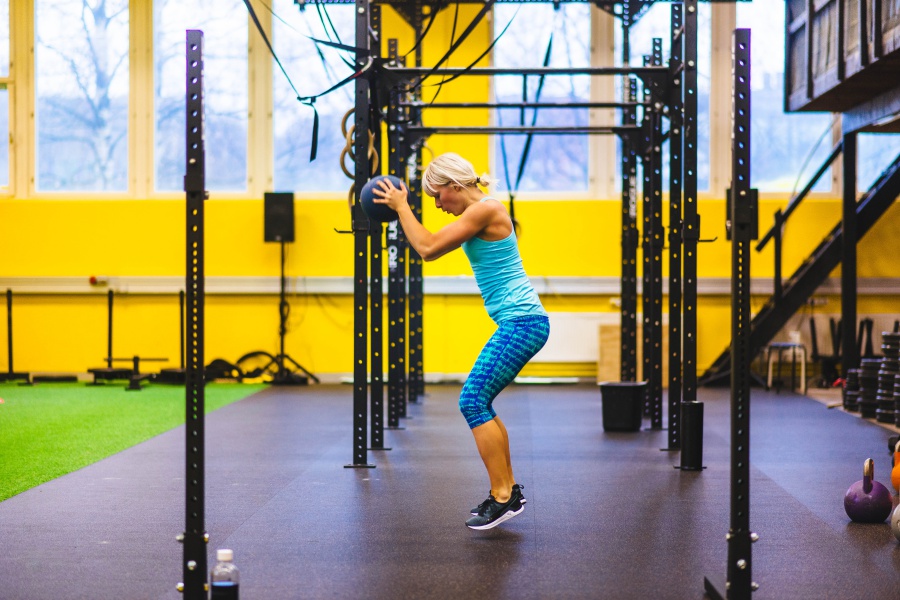 clothes Nike, shoes Puma (gifted)
My favorite excercises at the gym: Sled, Medicine Ball and Ropes!!
Pictures: Minna Somero
xx Sara