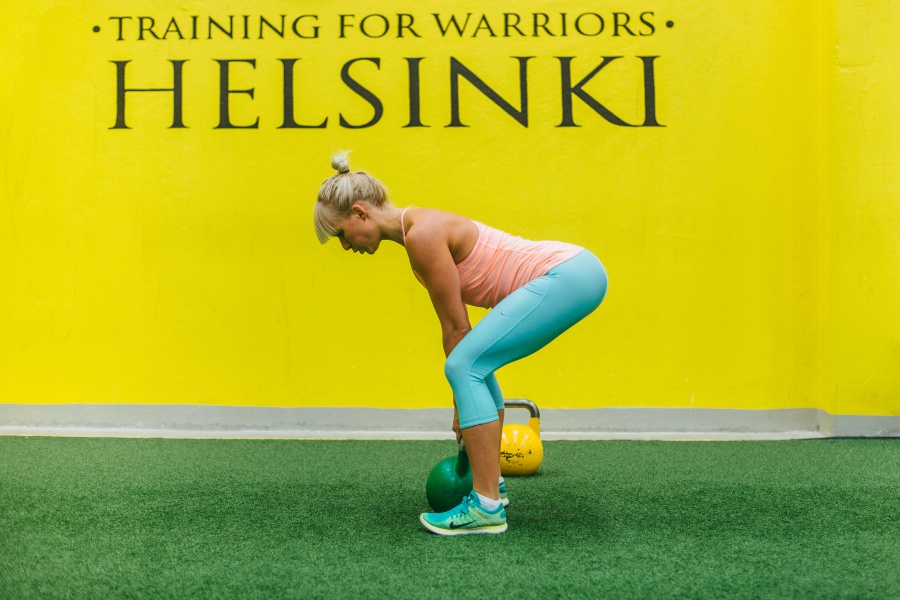 *sis mainoslinkin
Kahvakuula on väline, jota käytän lähes jokaisessa treenissäni. Se on mukana aina jossakin liikkeessä, mutta harvoin kaikissa. Pitkästä aikaa viikonloppuna vedettiin TFW:llä ihan puhdas kahvakuulatreeni. Nopeatempoiseen treeniin kuului yhteensä peräti 300 kahvakuulaliikettä.
Olen se tyyppi, joka roudaa omalle treenipaikalle aina neljä eri painoa. Vaikka toistoja olisikin enemmän, aloitan tyypillisesti raskaammilla painoilla ja vaihdan kevyempään aina tarvittaessa kierrosten välissä (kun voimat uupuvat, tai tekniikka kärsii).
Välillä kysellään, että mikä on salaisuuteni saliharjoittelussa ja vastaus on juurikin tuo painojen vaihtelu ja painoilla haastaminen. Edellämainitut ovat kehittäneet lihasvoimaani viimeisen vuoden aikana huimasti. En jumitu tiettyihin painoihin vaan vien hommaa aina askel askeleelta eteenpäin, mutta muistan ottaa palauttavina treenipäivinä myös iisimmin.
En vietä koko vapaa-aikaani salilla tai treenaa montaa tuntia päivässä. Treenaan tällä hetkellä viikossa neljä tehokasta treeniä (1h á) sekä yhden iisin palauttelutreenin. Palauttava treeni on välillä kevyt, lyhyt lenkki ja välillä kevyempi circuit. Joskus pelkkää foam rollausta ja venyttelyä. Treenaamiseen kuluu siis viikossa aikaa yhteensä noin viisi tuntia. Se ei ole ihan kauheasti se, mutta jos sen käyttää fiksusti, saa aikaan ihmeitä! 🙂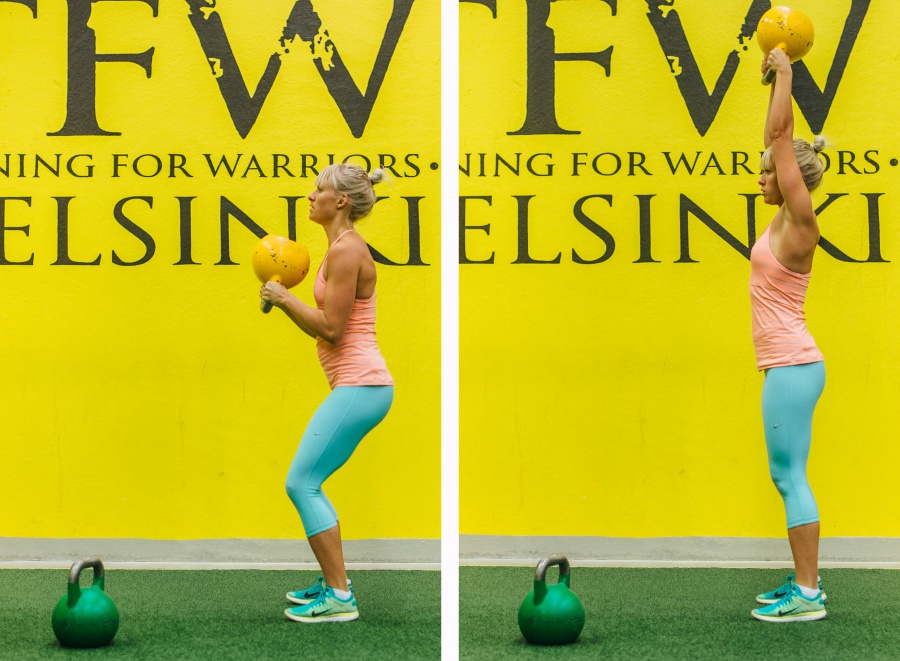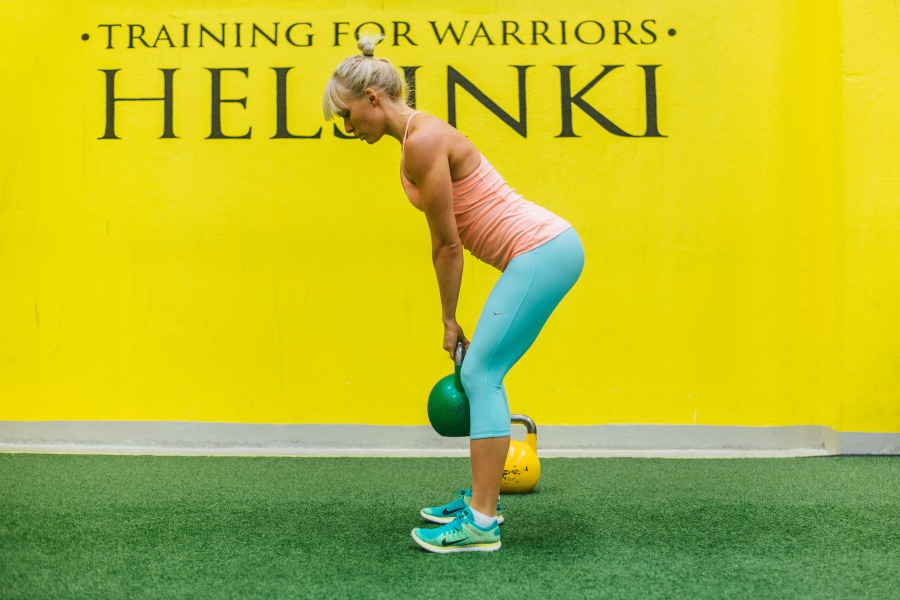 top, Nike here*(-20%) // pants Nike // shoes Nike here* (-20%)
I was so exhausted afer Sunday's kettlebell workout. 300 reps is something I haven't used to, but it's good to change the reps every now and then. People keep asking me if I had any tips for everyday workout routines. My own secret is changing weights. I do that all the time. No matter if there were a lot of reps or only a few, I start with a heavier weight and change it to lighter if necessary. Sometimes I have like five different weights next to me, but that's just because I want to challenge myself.
xx Sara