Pakkasin aamiaisen jälkeen salikamat reppuun ja sukelsin lumipyryiseen pakkasilmaan. Kalenterissa luki sunnuntaiaamun kohdalla treenit kera lemppari treenikamuni, Annikan. Meidän yhteissporttailut starttasivat tosiaan New Yorkin reissulla ja jatkuvat toivottavasti vielä pitkään! 🙂 It's been fun! Tällä kertaa ei treenattu meikäläisen salilla, TFW:llä, vaan vuorossa oli tutustumiskäynti Annikan salille, Crossfit Basementille.
Salilla oli tälle päivälle open gym, eli päivälle ei ollut ohjattuja tunteja, vaan vapaata treeniä. Päätettiin siis liikkeet ja toistot itse, ja meidän treenihän näytti tältä: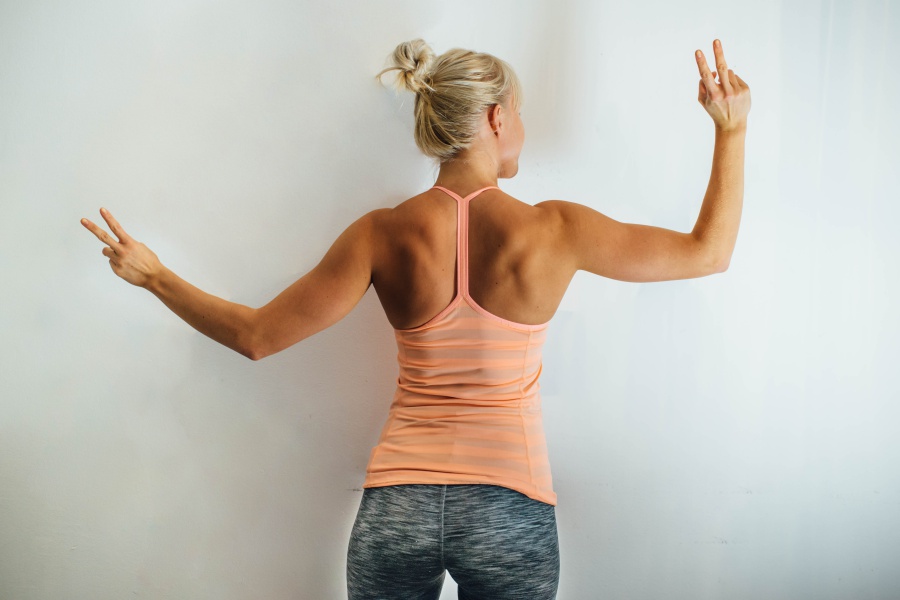 top Nike, Zalando // pants Gina Tricot
Päivän treeni: 20 min tabata + vatsatreeni
Lämmittele alkuun esim soudulla (tämä kannattaa myös tehdä jäähdyttelynä loppuun). Ajasta puhelimen kello 20 minuutista alaspäin! Liikkeissä 40 sek työtä ja 20 sek lepo/siirtyminen seuraavaan liikkeeseen. Kaikki liikkeet tehdään putkeen, ei siis taukoja kierrosten välissä. Liikkeitä viisi ja kierroksia neljä.
4 kierrosta
40 sek leuanveto myötä- tai vastaotteella
40 sek pallon heitto seinään (2,5m) (video)
40 sek pystysoutu kahvakuulalla (video)
40 sek hyppy boxin päälle (video)
40 sek kahvakuulaheilautus (video)
Vatsatreenissä toistoja 20. Kaikki liikkeet putkeen, kierroksia kolme ja kierrosten välissä lyhyt tauko.
3 kierrosta
20 x russian twist kahvakuulalla (video)
20 x istumaannousu + pallon heitto kaverille (video)
20 x sprinttivatsat (video)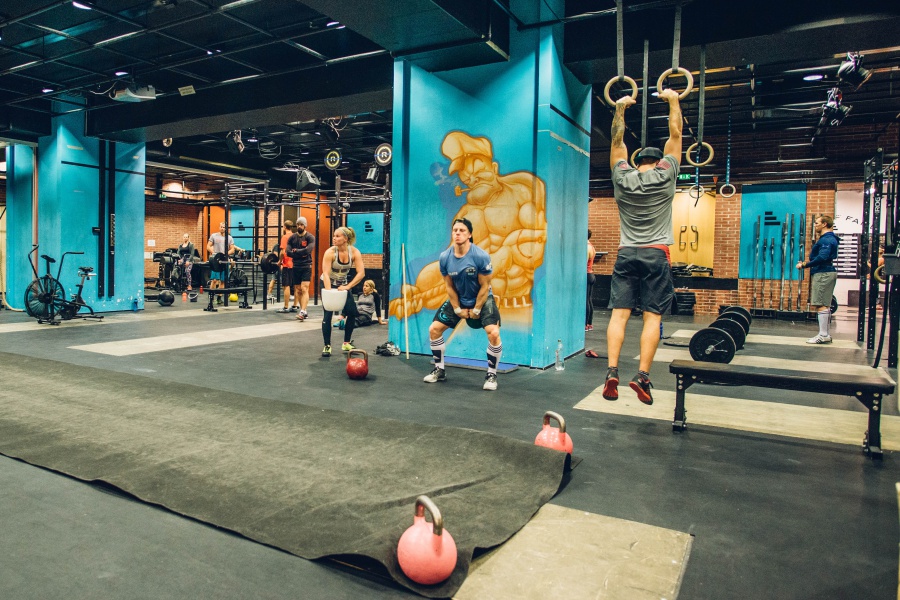 Workout of the day: 20 min tabata + ab workout
Start the workout with 5 min warm up with rowing machine. The first workout is a tabata with 40 seconds of work / 20 seconds of break. There will be 4 rows. Do not keep any extra breaks after a row!
20 min tabata: 4 rounds
40 sec chin up or pull up
40 sec wall ball (video)
40 sec high pull with kettlebell (video)
40 sec box jumps (video)
40 sec kettlebell swing (video)
3 rounds and short break after every row!
ab workout: 3 rounds
20 x russian twist with kettlebell (video)
20 x medicine ball throw sit ups (video)
20 x sprinter sit ups (video)
xx Sara